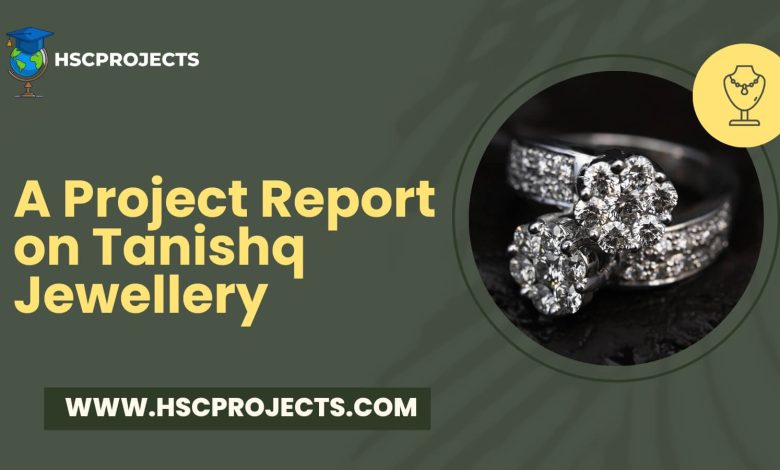 Introduction
Anna University has incorporated institutional training as a component of the Master of Business Administration (M.B.A) course. This training program is designed with a view to enable the student to have exposure and work experience in the field. As a student of M.B.A., I underwent training at TANISHQ JEWELLERY, Hosur for a period of 1 Week.
Here, I am submitting the report of the institutional training. A detailed working experience that I have gained during the training in various departments of Tanishq, Hosur is presented. I have also given a brief profile of the organization to which I have been deputed as a trainee. A study on functional areas in Tanishq Jewellery Ltd deals with all the functional departments of the company. All the departments play a vital role in the company, each department performs separate tasks but they are interrelated with each other.
Objectives Of The Study
To study the functional areas.
To get an industrial exposure.
To learn the organizational activities.
To gain knowledge about the company.
To have an interaction with the industry people.
Industry Profile
Tanishq was coined from a combination of Tata/Tamil Nadu and Nishq (meaning a necklace of gold coins) and, again, from Tan, meaning body, and Ishq, meaning love.
It was launched in 1994 as a range of jewelry and jewelry watches meant for the European & American markets. But things began to change globally around this time, and the West entered a protracted period of slow economic growth followed by recession. Supplying jewelry to the Americans & Europeans suddenly no longer seemed an attractive proposition.
Initially, the criticism of Titan's foray into jewelry was loud and often bitter. Eventually, however, the critics were silenced. Tanishq, today, is perhaps the only major Tata brand with a strong appeal for women. Very importantly, Tanishq has brought to the market a whole new standard of business ethics and product reliability, in the process bringing about a transformation in the manner in which jewelry is bought and sold in India.
Company Profile
Tanishq is India's largest, most desirable, and fastest-growing jewelry brand in India. Started in 1995, Tanishq is the jewelry business group of Titan Industries Ltd. – promoted by the TATA group, India's most respected and widely diversified business conglomerate. It is located in Hosur (spicot). This year marks a decade of successful innings for Tanishq. With retail sales of 1200 crore last year and gunning for 2000 crores this year, Tanishq has arrived in the Indian jewelry market. It is a story of a successful Indian enterprise, which has delivered value to its customers and shareholders in a complex category, marked by its completely localized front end as well as back end.
Tanishq has set up production and sourcing bases through research of the jewelry crafts of India. Jewelry at Tanishq is crafted in one of the world's most modern factories. The factory complies with all labor and environmental standards. Located at Hosur, Tamil Nadu, the 1, 35,000 sq. ft. factory is equipped with the latest and most modern machinery and equipment. Every product at Tanishq is painstakingly crafted to perfection. Diligent care and quality processes ensure that the Tanishq finish is unmatched by any other jeweler in the country.
Title – A Project Report on Tanishq Jewellery
Author – N/A
College – N/A
In order to download the PDF, You must follow on Zomato. Once done, Click on Submit
Follow On Zomato
Subscribed? Click on Confirm
Download A Project Report on Tanishq Jewellery PDF