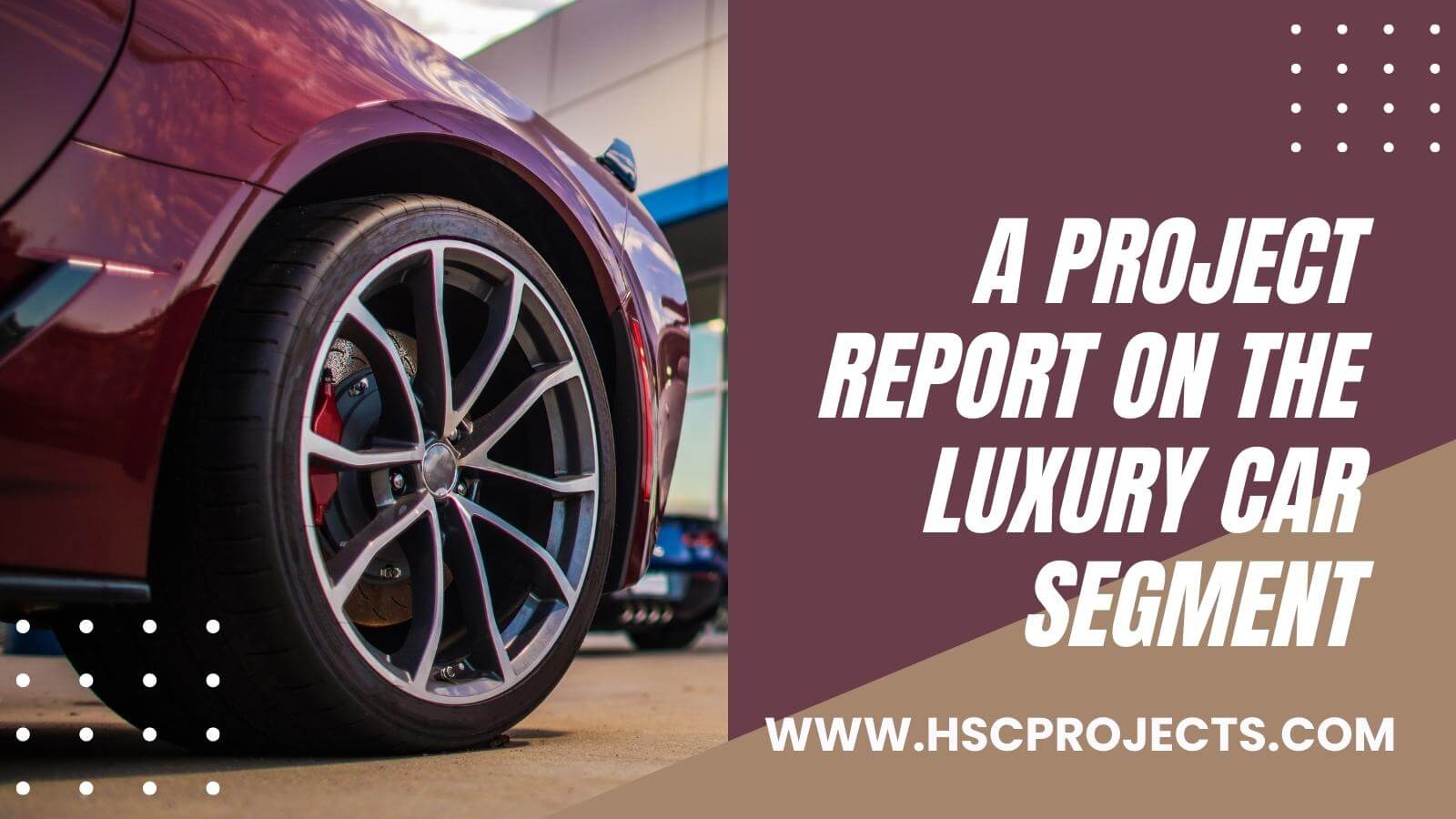 Executive Summary
The luxury car market in India has registered a fair amount of growth in the last few years and is growing at the rate of 25% per year. A luxury car is a luxuriously styled automobile which is designed to give satisfaction and comfort to its owner. A luxury car typically has carrying capacity of 6 passengers. The luxury cars in the Indian market are very expensive, with price tags that start from Rs. 20 lakh. Hence, luxury cars can only be afforded by the people who belong to the high income group and there are a lot of such takers in the Indian automobile market.
Research Methodology
A research process consists of stages or steps that guide the project from its conception through the final analysis, recommendations and ultimate actions. The research process provides a systematic planned approach to the research projects and ensures that all aspect of 10 the research projects is consistent with each other. This chapter aims to understand the research methodology establishing a framework of evaluation and revaluation of primary and secondary research.
Title – The Luxury Car Segment
Author – Aafreen Tinwala
College – JAI HIND COLLEGE
In order to download the PDF, You must follow on Zomato. Once done, Click on Submit
Follow On Zomato
Subscribed? Click on Confirm
Download A Project Report On The Luxury Car Segment PDF