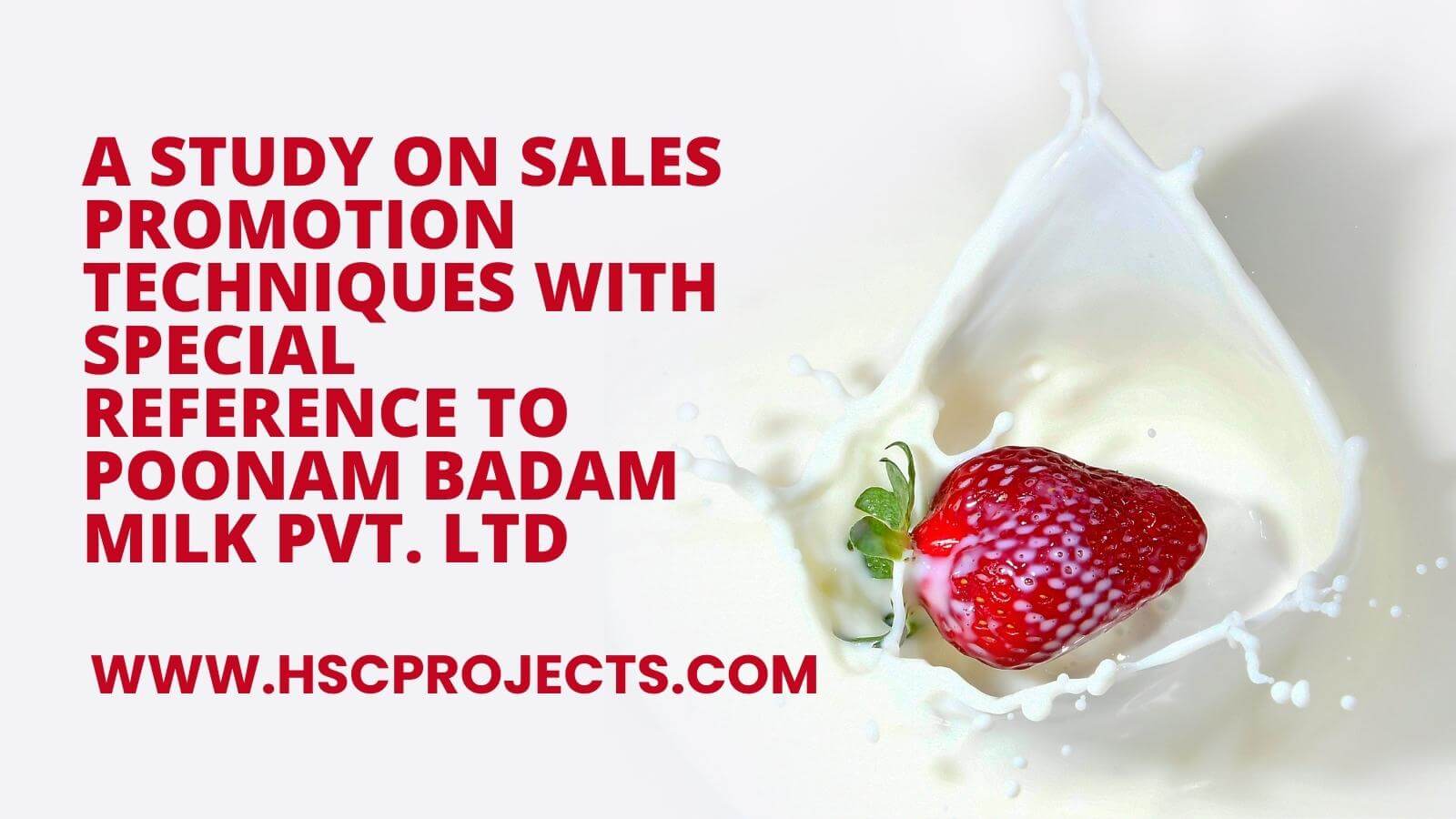 MBA Projects
Marketing
A Study On Sales Promotion Techniques With Special Reference To Poonam Badam Milk Pvt. Ltd
Introduction
In a time when customers are exposed daily to a nearly infinite amount of promotional messages, many marketers are discovering that advertising alone is not enough to move members of a target market to take action, such as getting them to try a new product. Instead, marketers have learned that to meet their goals they must use additional promotional methods in conjunction with advertising.
Sales Promotion Trends: Customers Expectations
Marketers who employ sales promotion as a key component in their promotional strategy should be aware of how the climate for these types of promotions is changing. For instance, the onslaught of sales promotion activity over the last several decades has eroded the value of the short-term requirement to act on sales promotions. Many customers are conditioned to expect a promotion at the time of purchase otherwise they may withhold or even alter their purchase if a promotion is not present.
Title – A Study On Sales Promotion Techniques With Special Reference To Poonam Badam Milk Pvt. Ltd
Author – Prabavathi.G
College -SRM UNIVERSITY
In order to download the PDF, You must follow on Zomato. Once done, Click on Submit
Follow On Zomato
Subscribed? Click on Confirm
Download A Study On Sales Promotion Techniques With Special Reference To Poonam Badam Milk Pvt. Ltd PDF