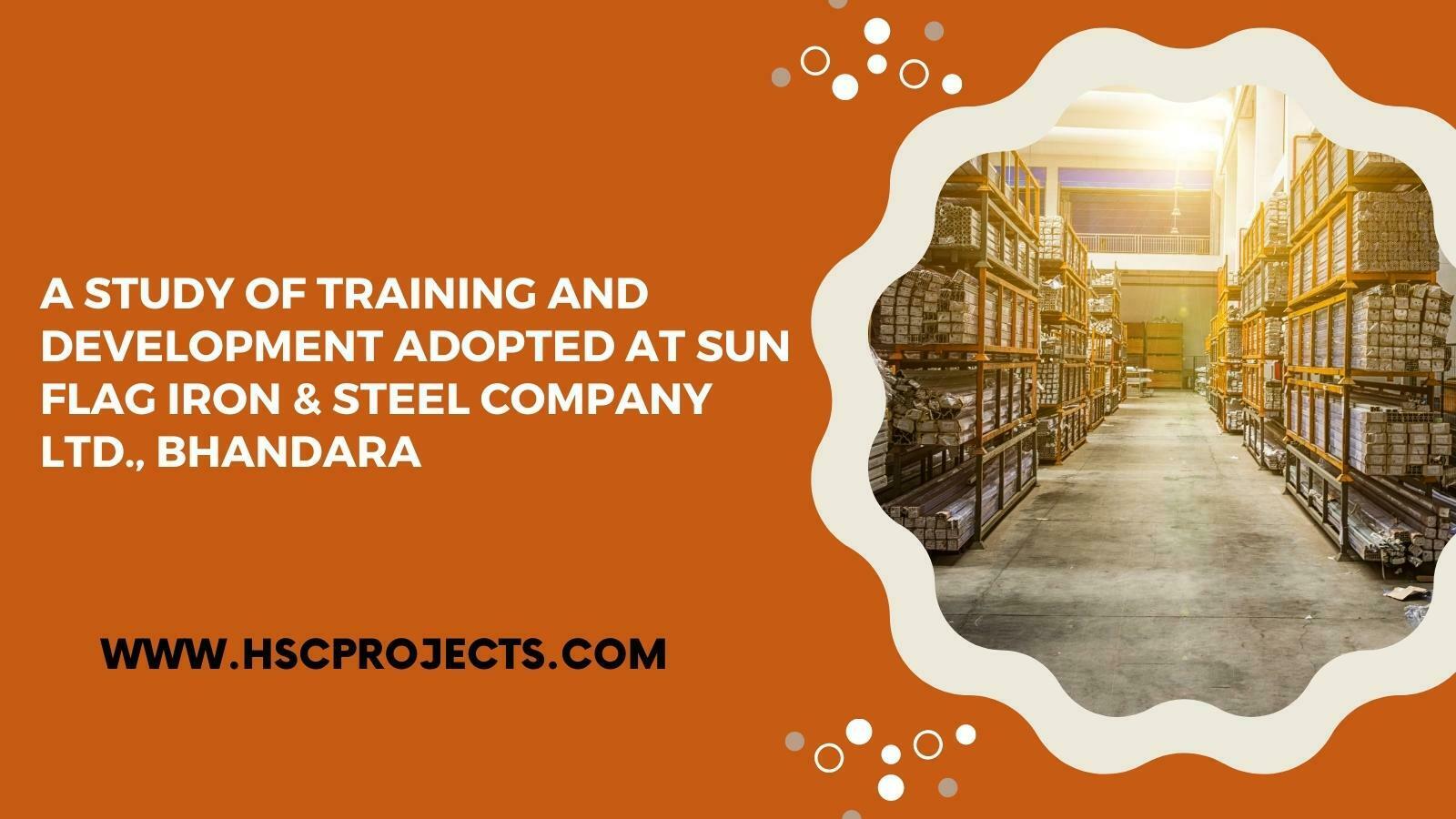 MBA Projects
Marketing
A Study On Training & Development Adopted At Sun Flag Iron & Steel Company Ltd., Bhandara
Since inception Sunflag has firmly believed that geographical boundaries do not limit the growth of human progress. In furthering its commitment to narrow the gap between developed and the developing countries, Sunflag has succeeded in transplanting advanced technologies into third world nations. Sun flag's activities range from making artificial leather, synthetic fibers, spinning, weaving, and manufacturing of sophisticated garments to agriculture and agro based industries. With a pragmatic investment policy, professional management and a commitment to maintain the highest standards of business ethics, Sunflag looks forward to playing an ever-increasing role in enriching the industrial environment of the countries with which Sunflag's destiny is so closely entwined.
OBJECTIVES
To study how training and development program can be successfully implemented and effectively imparted in SISCO.
To gain an insight into the organization and operation of company.
To evaluate the need of training program.
To study different methods of training process in SISCO.
To observe present worthiness of training and development in SISCO.
INTRODUCTION TO TOPIC
Today, the technological advancement is taking place at such a rapid speed that the knowledge and skill required by an individual absolute at much faster rate. Thus, according to requirements, training is fast arising. Training is the act of increasing a knowledge and skill of an employee for doing a particular job. In short, training can be defined as an organized instructional process for improving employee's skills, knowledge work habits and attitudes. Human resource development is a management function that helps the managers to recruit, select, train and develops members for an organisation.
Title -A Study of Training and Development Adopted at Sun flag Iron & Steel Company Ltd., Bhandara
Author -MR. PRATIK MILIND YERNE
College -J.M.Patel College, Bhandara
In order to download the PDF, You must follow on Zomato. Once done, Click on Submit
Follow On Zomato
Subscribed? Click on Confirm
Download A Study On Training & Development Adopted At Sun Flag Iron & Steel Company Ltd., Bhandara PDF