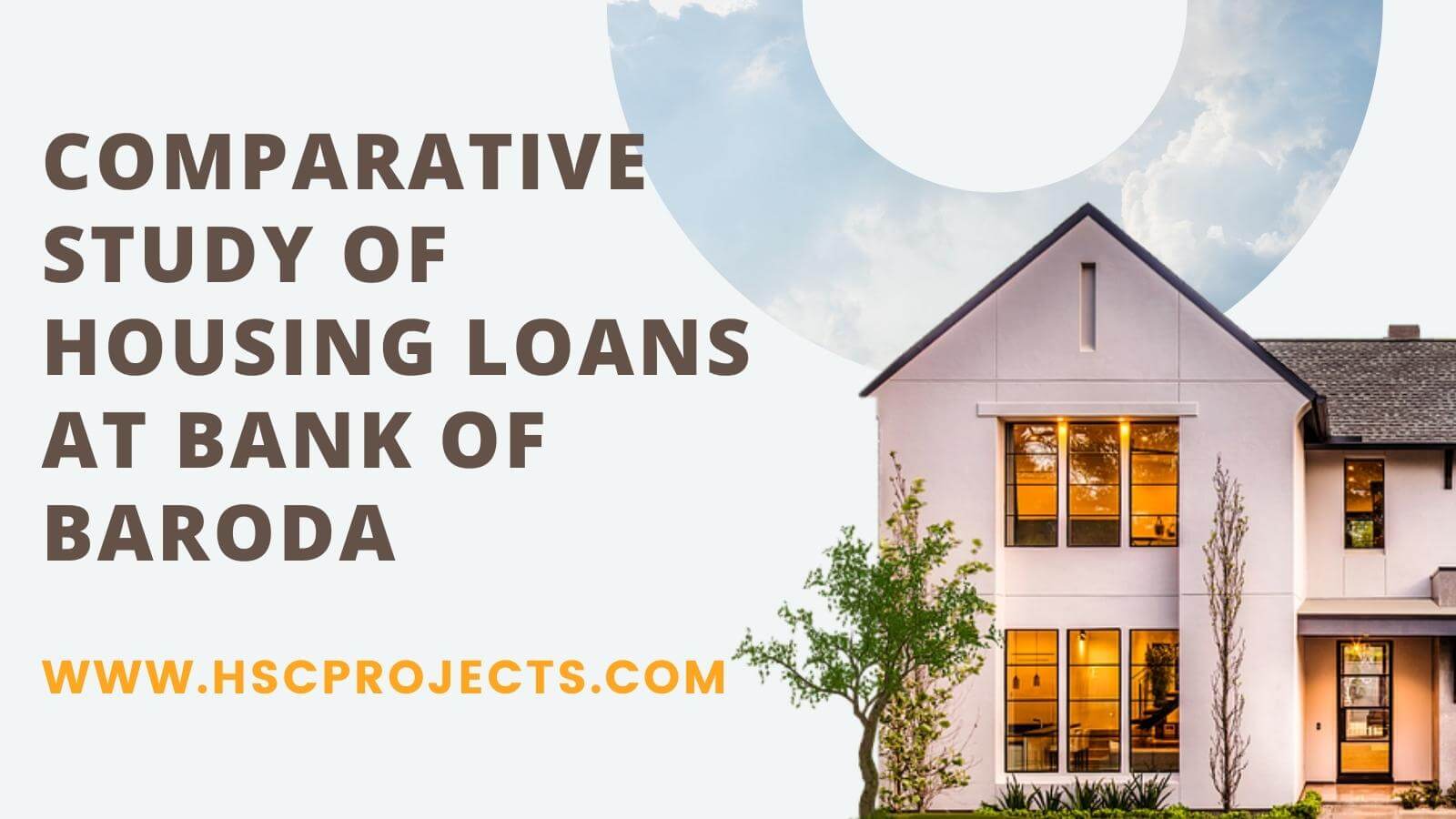 The Objective Of The Project
The objective of the project on Home – Loans is to compare the home loan schemes of different banks and financial institutions in the Nanded City only. This will help us to select the appropriate bank of financial institution, which will have less interest rate and maximum repayment of period with easy documentation.
Main objectives include:
Comparison of interest rate of different banks for Home-Loans.
Share of home loans in all loans disbursed by that particular bank.
Profitability & Cost of a loan proposal from the customer point of view and lenders point of view.
Banking And Finance In India
The Indian money market is classified in to : the organized sector(comprising private, public and foreign owned commercial banks and cooperative banks, together known as scheduled banks); and the unorganized sector(comprising individual or family owned indigenous bankers or money lenders and non banking financial companies (NBFCs).
History Of Bank Of Baroda
Bank of Baroda was founded by Maharaja Sayajirao Gaekwad of Baroda on July 20, 1908 with a paid up capital of Rs 10 lakhs. Since then bank has traversed an eventful and successful journey of almost 100 years. Today, Bank of Baroda has a network of 2737 branches including 39 overseas branches spread over 20 countries. In mideighties, the Bank of Baroda diversified into areas of merchant banking, housing finance, credit cards and mutual funds. In 1995 the Bank raised Rs 300 crores through a Bond issue. In 1996 the Bank tapped the capital market with an IPO of Rs 850 crores.
Title -Housing Loan a Comparative Study
Author – Ravi Patel
College -Gujarat Technological University
In order to download the PDF, You must follow on Zomato. Once done, Click on Submit
Follow On Zomato
Subscribed? Click on Confirm
Download Comparative Study Of Housing Loans At Bank of Baroda PDF