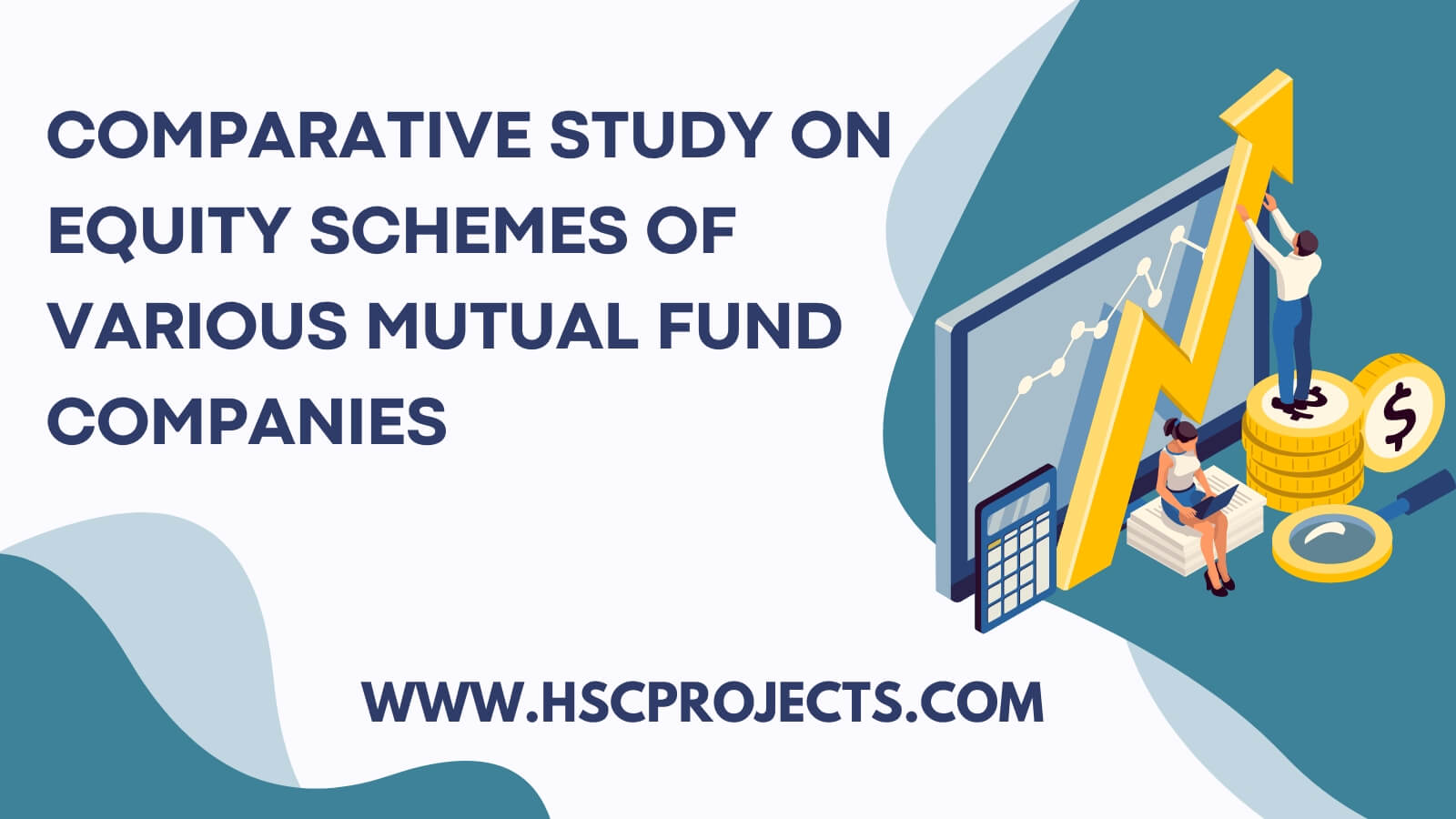 About Mutual Funds
Mutual Funds operate as collective investment vehicles (CIV) that pools resources by issuing units to investors and collectively invests those resources in a diversified portfolio comprising of stocks, bonds or money market instruments in accordance with the objectives mentioned in the offer document issued for the purpose of pooling resources. The investors share the profit or losses in proportion to their investments in the fund.
Definition Of Mutual Fund
A mutual fund is a professionally-managed investment scheme, usually run by an asset management company that brings together a group of people and invests their money in stocks, bonds and other securities.
Objectives Of The Study:
To know and explain equity schemes in brief
To understand the concept of Mutual Fund, its working, mechanism and types traded in India.
To compare the performance of equity funds of few mutual fund companies in terms of return and other factors.
To know which scheme of Equity mutual fund is most preferable for the investors .
To analyse the performance of equity schemes of Birla Sun Life MF, Reliance/Nippon India MF, ICICI Prudential MF, SBI MF and UTI MF.
To give brief idea about mutual funds available in India .
To give an idea about the schemes available.
To give idea about the regulation of mutual fund.
Title -Comparative Study On Equity Schemes Of Various Mutual Fund Companies
Author –
College –
In order to download the PDF, You must follow on Zomato. Once done, Click on Submit
Follow On Zomato
Subscribed? Click on Confirm
Download Comparative Study On Equity Schemes Of Various Mutual Fund Companies PDF