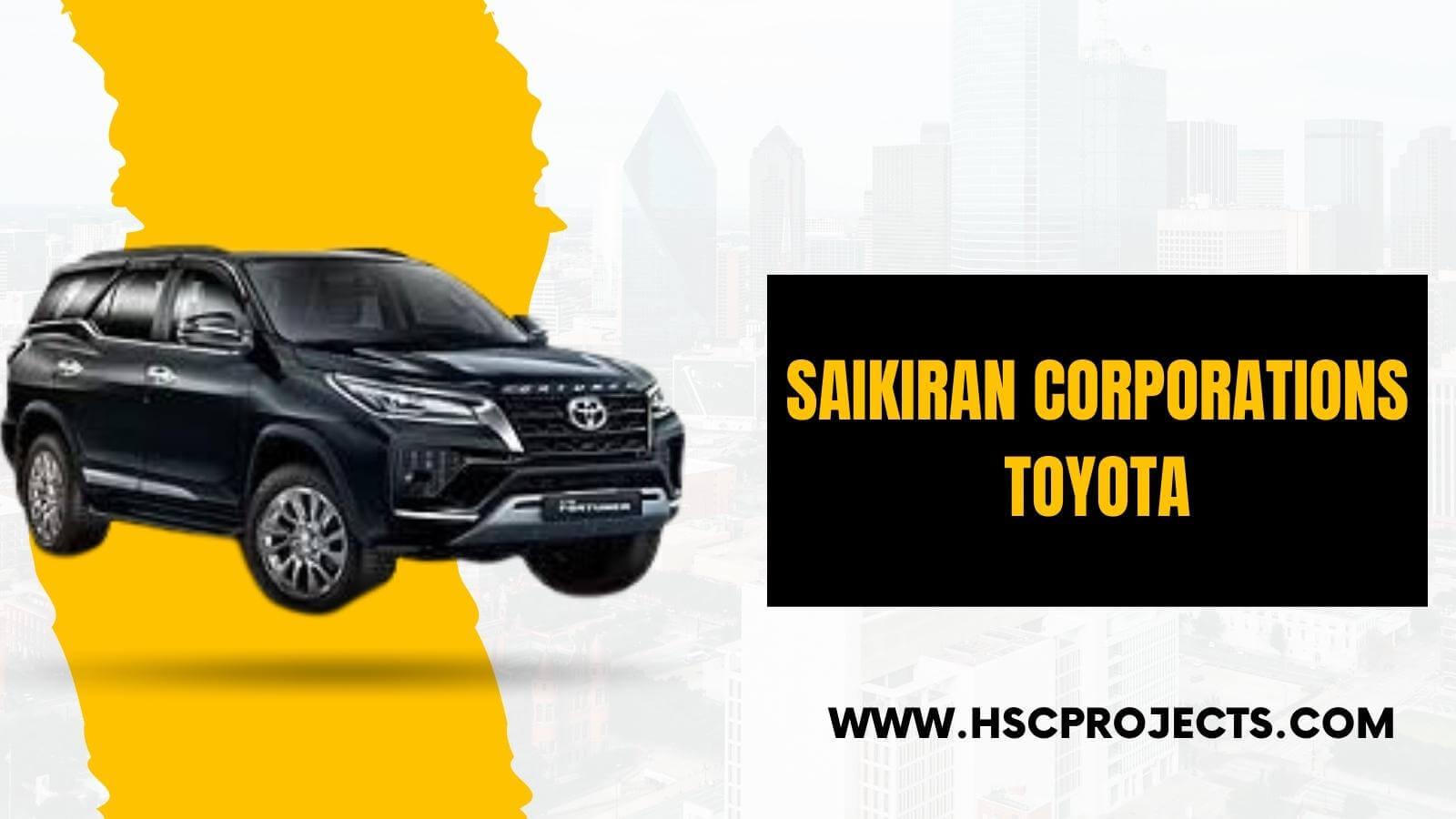 Project On Saikiran Corporations Toyota
Objectives Of The Study
To study and understand the key service parameters using Customer Satisfaction and reflect upon the low performing areas.
To study about the customer satisfaction on the services provided by the dealers.
To study the opinion of the customers regarding the availability and cost of spare parts.
To study the opinion of customers regarding its features like mileage, price etc.
To study the effect of advertisement on the customers.
Scope Of The Study
The scope is confirmed only to examine the "Customer Satisfaction "with reference to Toyota motors " and to find possible remedies to counteract their competition..
Toyota Motor Corporation
Toyota is a Japanese multinational and the world's second largest automaker making automobiles, trucks, buses, robots and providing financial services through its division Toyota. Based in Toyota, Aichi, Japanle automaker with net income of $11 billion on year 2006. The company is part of Toyota Group and is it's largest. Toyota encompasses Toyota, Lexus, Scion, and parts of Daihatsu brands, divisions and companies.
Title – Saikiran Corporations Toyota
Author – Ankur Saxena
College – Sage University Indore India
In order to download the PDF, You must follow on Zomato. Once done, Click on Submit
Follow On Zomato
Subscribed? Click on Confirm
Download Saikiran Corporations Toyota PDF