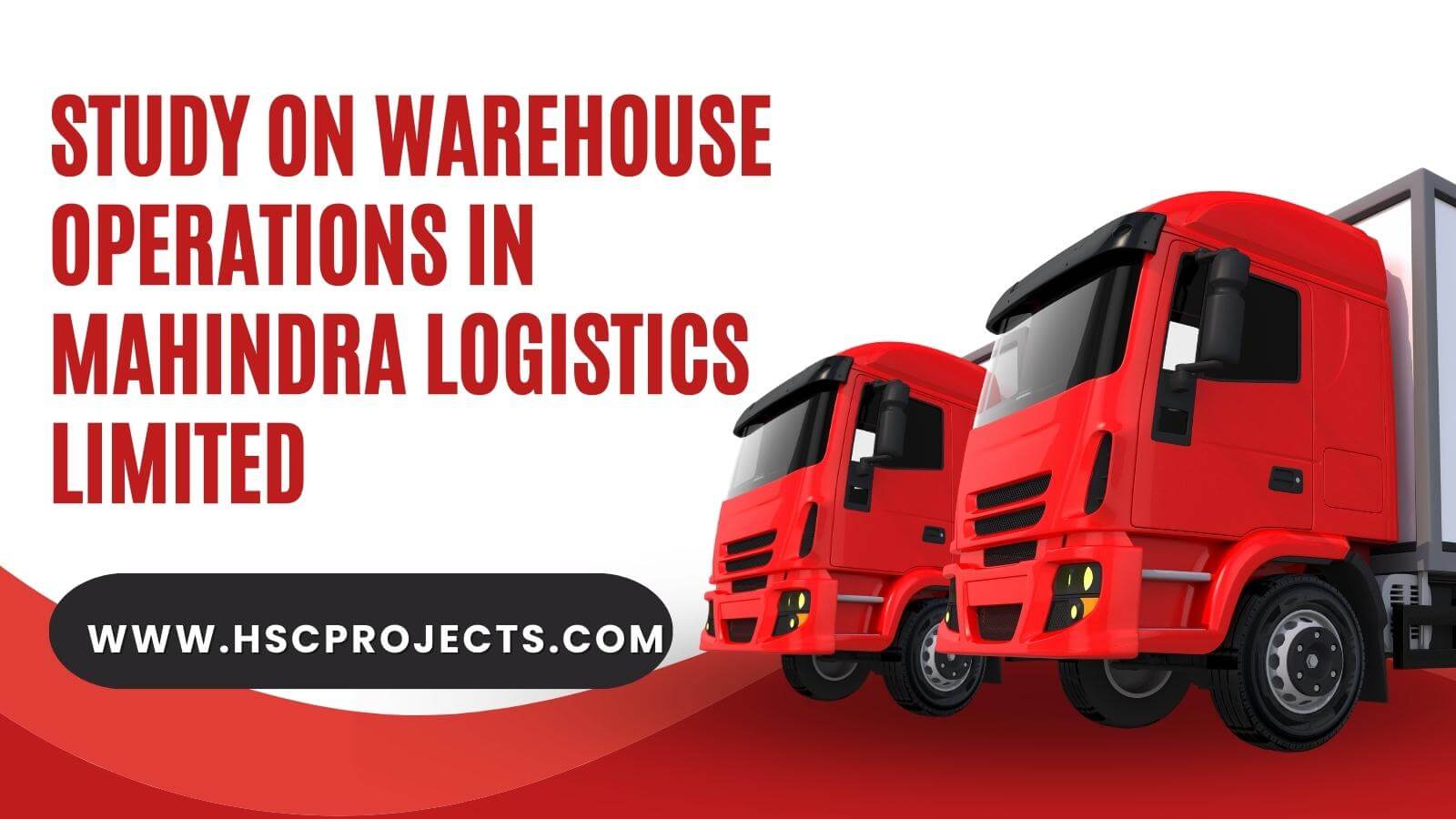 Abstract
Mahindra Logistics entered the booming logistics industry in 2000 as a captive entity servicing the needs of our rapidly growing Automotive and Farm sectors. They branched out and moved beyond a decade ago. Today, Mahindra Logistics is a stand-alone company that services over 200 large corporate customers by deploying 25,000 vehicles a month, and five million square feet of warehouse space. They are today India's leading integrated third party logistics service brand, with 13 offices, over 88 operating locations across the country, and revenues in excess of INR 17500 million.
Introduction To Logistics
Logistics is a broad, far-reaching function which has a major impact on a society's standard of living. In a modern society, we have come to expect excellent logistics services, and tend to notice logistics only when there is a problem.
Importance Of The Study:
Mahindra has traditionally seen warehouse function as 'profit center' and not as a 'cost center'. Hence, efficient and effective warehouse management has been a crucial roles to play for this organization and it has acted as a profit center for this organization. Warehouse Management provides maximum profitability with the minimum investment through ordering cost and carrying of materials.
Title -Study Of Warehouse Operations In Mahindra Logistics Limited
Author -RAHUL. A
College – GKM INSTITUTE OF MARINE SCIENCES AND TECHNOLOGY
In order to download the PDF, You must follow on Zomato. Once done, Click on Submit
Follow On Zomato
Subscribed? Click on Confirm
Download Study On Warehouse Operations In Mahindra Logistics Limited PDF