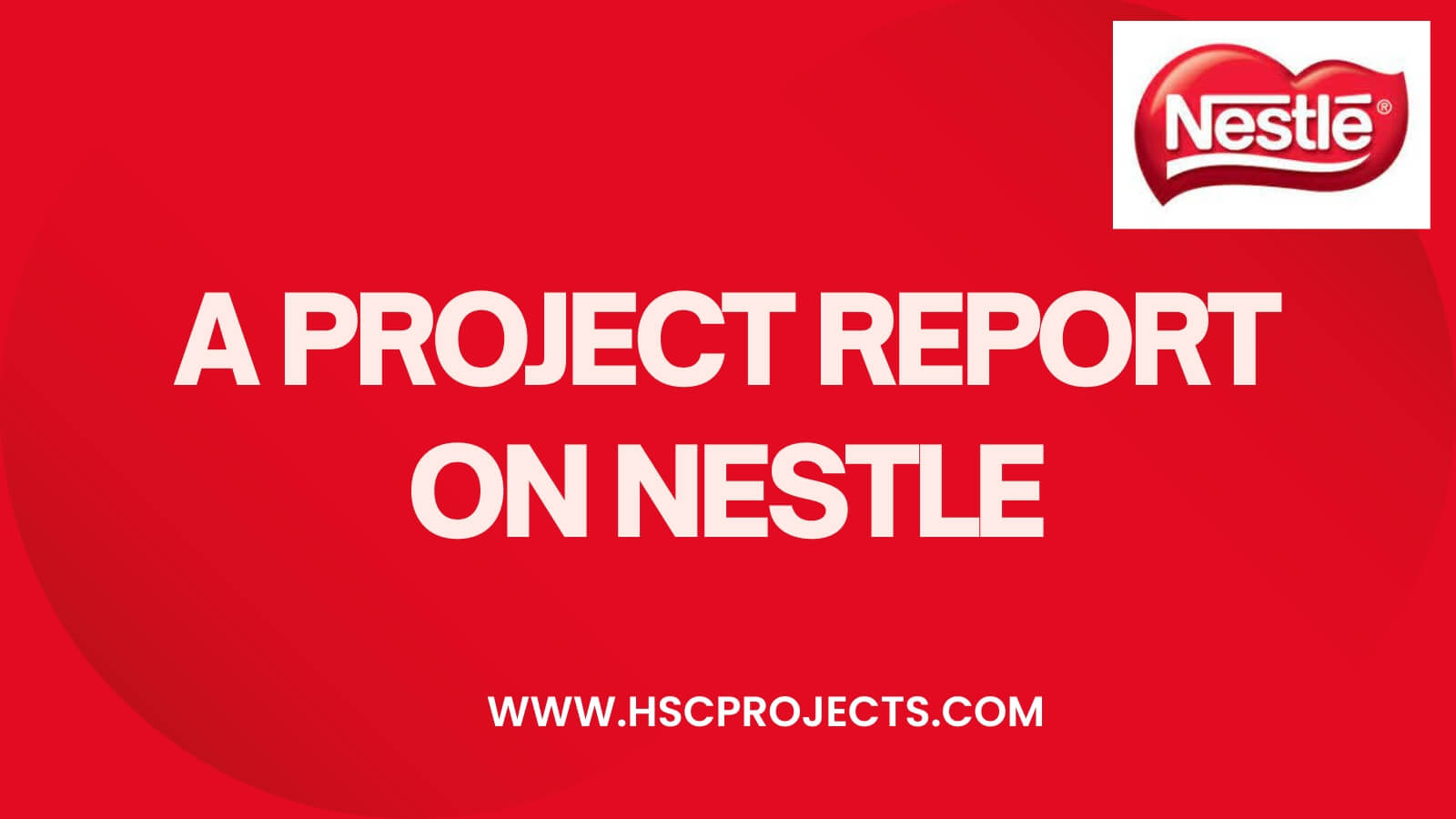 Introduction
Nestle India Ltd. is a part of the Nestle SA group which is one of the largest manufacturing companies in the world. Henri Nestle founded the company (with its headquarters in Vevey, Switzerland) in 1867. Nestle has two major divisions – Le Societe des Produits which looks after the production and marketing and Nestle Ltd. which provides the technical assistance to the group companies.
Objective
To identify the services and products offered by NESTLE.
To study and analyze the customer perception and preference about NESTLE.
Finally to draw the various conclusion and recommendation on the on the basis of study conducted.
Company Profile
Although Nestle has been associated with India since the beginning of the century through the importing and trading of infant food and condensed milk, manufacturing in India only began with the setting up of the factory in Moga in 1962. The first product to be manufactured was Milkmaid.
Title -A Project Report on Nestle-
Author -VIPUL BBA
College -GURU GOBIND SINGH INDRAPRASTHA UNIVERSITY
In order to download the PDF, You must follow on Zomato. Once done, Click on Submit
Follow On Zomato
Subscribed? Click on Confirm
Download A Project Report on Nestle PDF