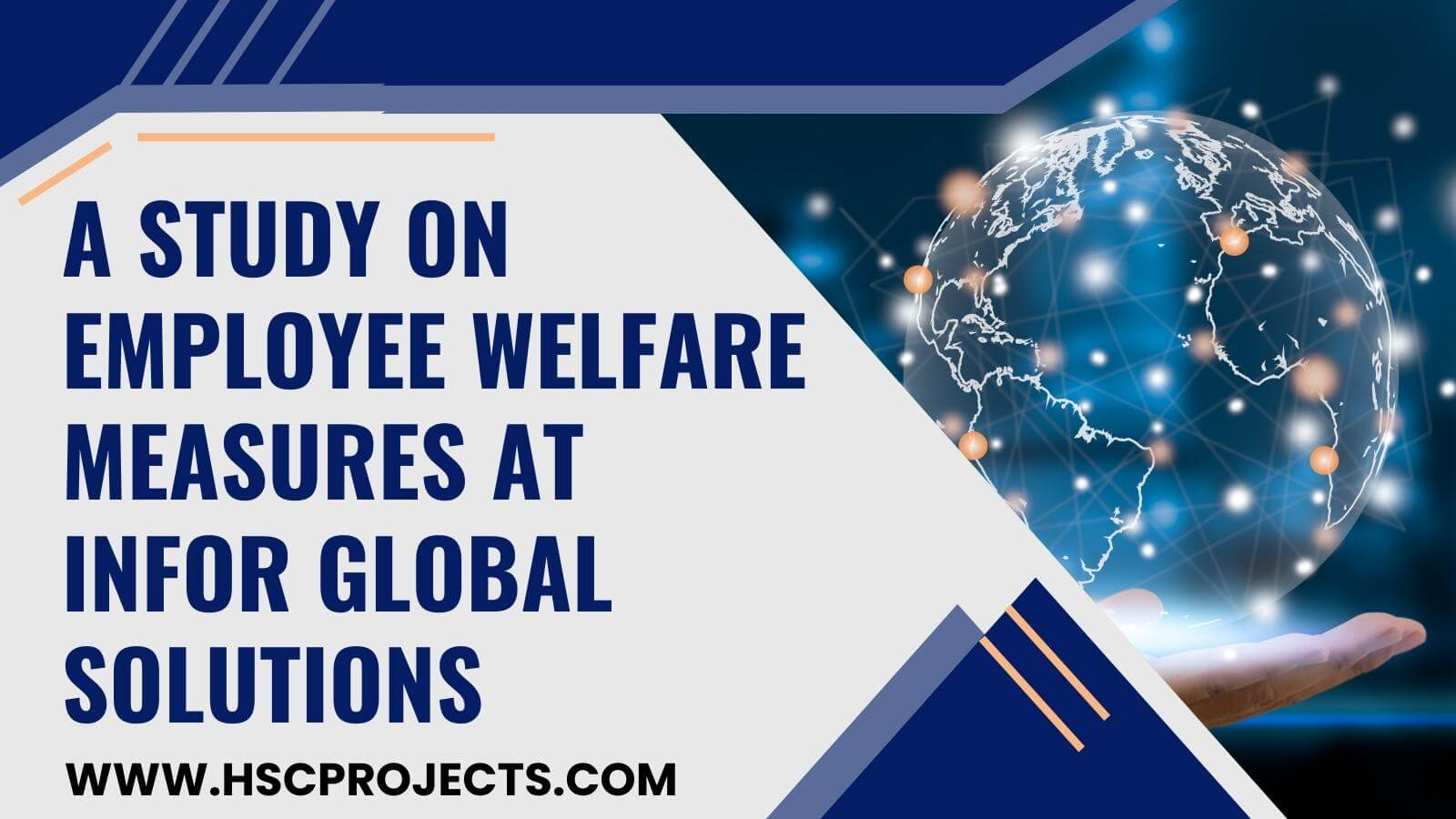 Introduction
Human Resources play a crucial role in the development process of the modern economy. Human resource development has long been recognized by many developing nations as a basic factor for Socio-Economic Development. It is a process that is concerned with the improvement and growth of the capacities of individuals and groups within the organizations.
The present study is explanatory in character starting with a brief introduction to the rationale of this project followed by a company profile, objectives, needs, scope, limitations of the study, research methodology, comparative study, data analysis and interpretation, findings of the study and appropriate suggestions to the company. Conducting a well organized and professional performance appraisal can often make a huge difference in turning around problems of employees, as well as encouraging good or even average workers to perform at their best.
Need For The Study
Need for the study of welfare measures of employees:
Demand from the employee
Pressure from the trade unions
Due to the concern of employer towards employees
To motivate workers and yield more from them
To develop an organization image in society
To provide social security to the employees
To improve human relations
To create sound industrial relations
As employee's welfare measures are important for the enhancement of moral and motivation of employee's this topic is selected for the study.
Scope Of The Study
The sample size taken for the purpose of studying is 100 out of 1,500 employees. All the questionnaires were distributed randomly and thereby the limitation of selection will be there. However, care has been taken to interpret the data keeping in view the questionnaire only and interpretations have been drawn accordingly. The sample size was fixed to 100 keeping in view the enormity land size of the organization with respect to the period of study. Therefore it is requested that this report may be understood, keeping in view that this report has been made purely for educational purpose.
Limitations Of The Study
Due to time constraint, a deep coverage into the aspects of the study was not possible.
Data collected through secondary source may be based and make it historic.
The study is being limited to survey conducted through questionnaire and personal interviews.
The views of respondents in the survey may be faulty in order to defend the company's image. Human beings tend to behave artificially particularly when they are observed.
Title – A Study On Employee Welfare Measures At Infor Global Solutions
Author – Vaddepally Pramada
College – Mlr Institute Of Technology
In order to download the PDF, You must follow on Zomato. Once done, Click on Submit
Follow On Zomato
Subscribed? Click on Confirm
Download A Study On Employee Welfare Measures At Infor Global Solutions PDF