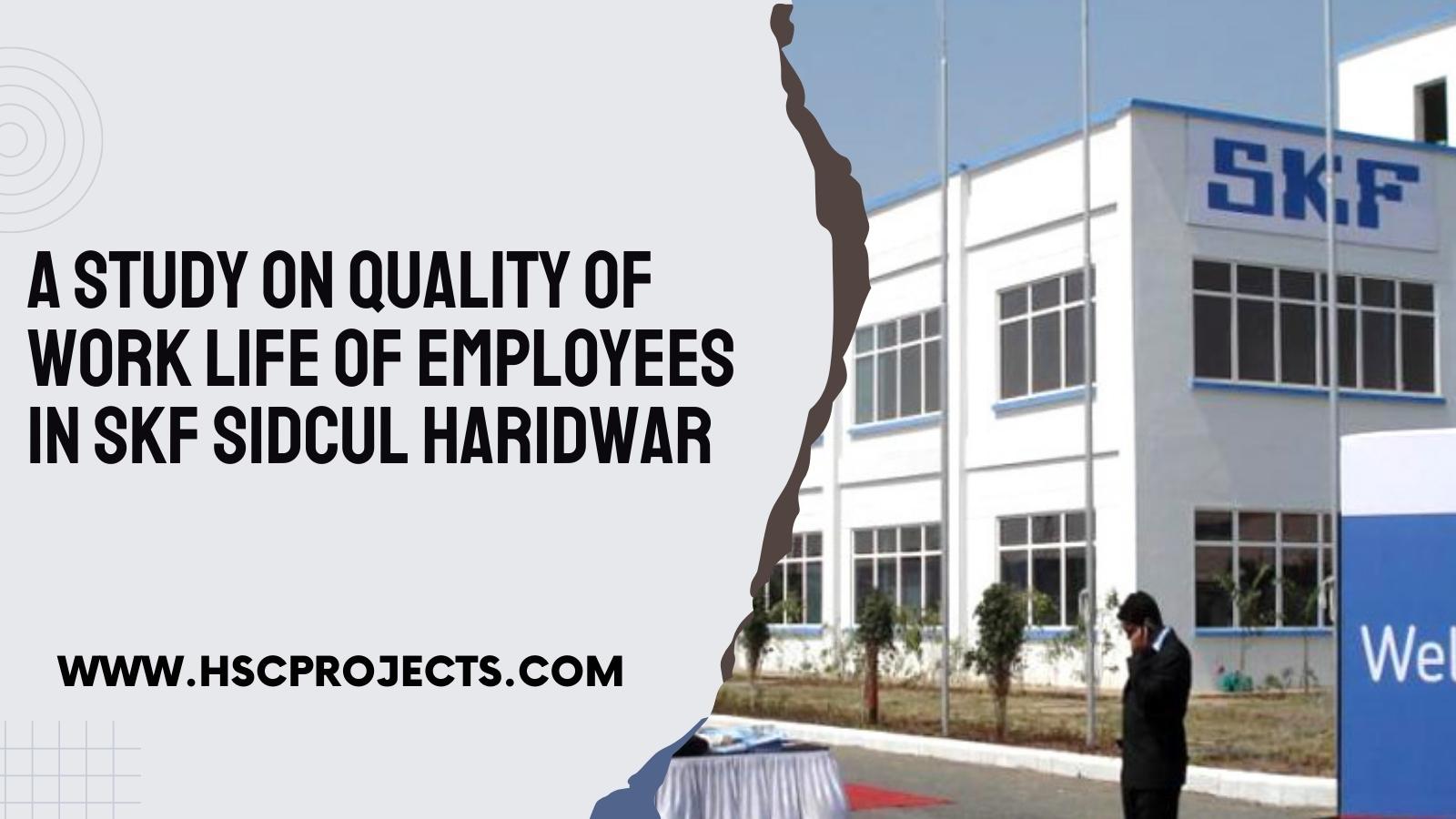 OBJECTIVES OF STUDY
To assess the quality of work life among employees.
To find out the way to improve the Quality of Work Life.
To study the employee satisfaction in SKF.
The term 'Quality of work life' (QWL) war first introduced in 1972 during an international labour relations conference. QWL received more attention after United Auto Workers & General Motors initiated a QWL program for work reforms.
Objectives of Quality of Work Life:
To increase in individual productivity, accountability and commitment.
For better teamwork and communication.
For improving the morale of employees.
To reduce organizational stress.
To improve relationships both on and off the job.
To improve the safety working conditions.
To improve employee satisfaction.
To strengthen workplace learning.
To better manage on-going change.
To participate in management at all levels in shaping the organization.
Importance of Quality of Work Life:
Quality of Work Life program has become important in work place for the following reasons:
Increase demands at work
Loss of long term employee guarantees
The need for enhanced work place skills
Greater competition for talent
Increased women in work force
Barriers to Quality of Work life:
Resistance to change both by management & employees.
Continuous increase in Quality of Work life may result in less productivity, i.e. after a certain level of the productivity will not increase in proportion to the increase in Quality of Work Life.
Title -A Study On Quality Of Work Life Of Employees In Skf Sidcul Haridwar
Author – Ruby Verma
College -COER SCHOOL OF MANAGEMENT UTTARAKHAND TECHNICAL UNIVERSITY, DEHRADUN– SCHOOL OF MANAGEMENT
In order to download the PDF, You must follow on Zomato. Once done, Click on Submit
Follow On Zomato
Subscribed? Click on Confirm
Download A Study On Quality Of Work Life Of Employees In Skf Sidcul Haridwar PDF