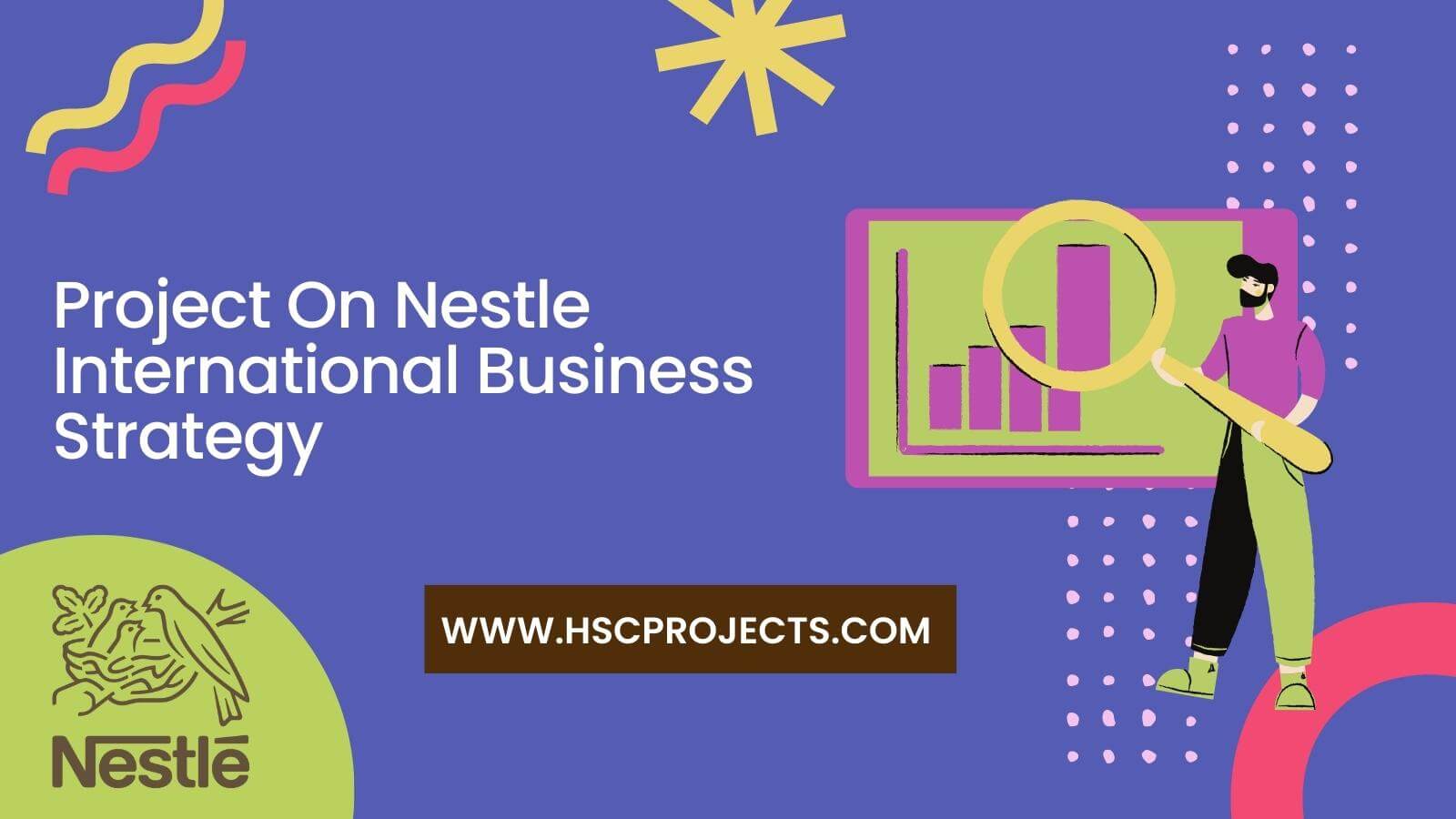 Project On Nestle International Business Strategy
Company Introduction:
Nestle is one of the world's largest and most known companies. It is a Swiss company with its headquarters located in Vevey, Switzerland. The company was inaugurated in 1866 (Nestle 2012) and since its inception has grown through leaps and bounds to become the world's largest food and nutrition company (Cnn money 2011). The company is also a major stakeholder in the cosmetic company, L'Oreal.
Company Objectives:
The main objective of Nestle can be appropriately summed up by the phrase 'Creating Shared Value' (Nestle, 2012) This principle at Nestle can be described as having a conviction to build long term and beneficial relationships with their stakeholders, comply with all legal requirements and ensure all activities that the business undertakes are sustainable and result in value creation for both the company and the society at large.
Vision and Values:
The vision of Nestle reflects ideas of fairness, honesty and long-term thinking. These ideas are reflected in the company's corporate business principles that have shaped the company culture and strategy for the past nearly 140 years. The core values that the company has are its people, the quality of its people and brand, the company's brand portfolio, their consumers, their customers and the company's sustainable performance.
Title -Nestle International Business Strategy-
Author –
College ->
In order to download the PDF, You must follow on Zomato. Once done, Click on Submit
Follow On Zomato
Subscribed? Click on Confirm
Download Nestle International Business Strategy PDF