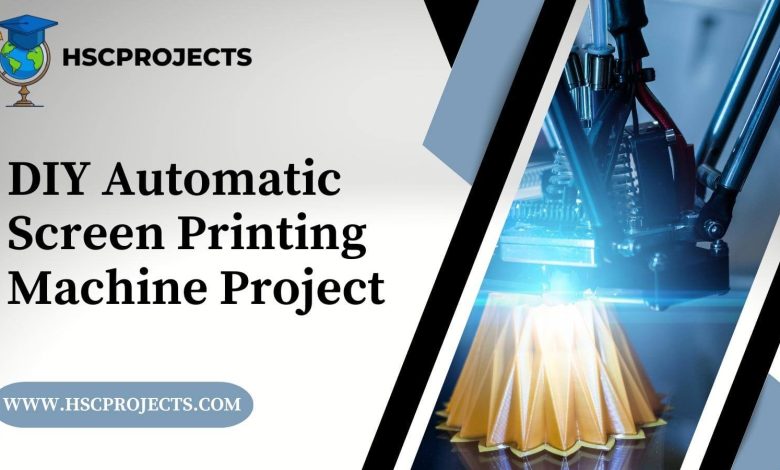 Introduction
If you're into screen printing, the traditional method may have you tied up in stencils, mesh screens, and manual labor. Enter the DIY Automatic Screen Printing Machine—your one-stop solution to fast, efficient, and automatic printing on various surfaces.
How Does Screen Printing Work?
Traditional screen printing entails creating a stencil on a mesh screen and pushing ink through it to imprint a design on a surface. Whether it's paper, fabric, metal, wood, or plastic, the manual method can be labor-intensive.
The Automatic Solution
Automatic screen printing machines are a game-changer, eliminating the need for manual labor and automating the entire process. This ensures:
Automatic Screen Placement
Automatic Ink Pushing
Minimal Manual Effort
Speedy Execution
The Mechanism Behind the Machine
The DIY automatic screen printing machine employs DC motors, Connecting Arms, Ball Screw Mechanism, Gears, Shafts, Bearings, and electronic sensors. The machine operates on a switch-based system coupled with a gear-based motorized lifting motion for screen placement.
Screen Placement: Activate a switch to operate the DC geared motor, which lowers or lifts the screen via its attached gear and shaft.
Ink Pushing: Another DC motor moves a screw connected to an ink pusher slide. This creates a horizontal slider mechanism that smoothly pushes ink over the screen.
Components You'll Need
DC Geared Motors
Spring & Support Rods
Ball Screw Mechanism
Gears and Shafts
Bearings and Couplings
Atmega Microcontroller
PCB Board, Resistors, and Capacitors
Switches & Buttons
Cables and Connectors
Base Frame and Supporting Frame
Build Your Own
Now that you know the mechanisms and components, you can embark on your DIY journey. From automatic cloth printing machines to graphic printing machines, the possibilities are limitless.
Conclusion
The DIY automatic screen printing machine not only streamlines the traditional process but opens up a world of opportunities for screen printing design ideas and more. Happy printing!
In order to download the PDF, You must follow on Zomato. Once done, Click on Submit
Follow On Zomato
Subscribed? Click on Confirm
Download DIY Automatic Screen Printing Machine Project PDF