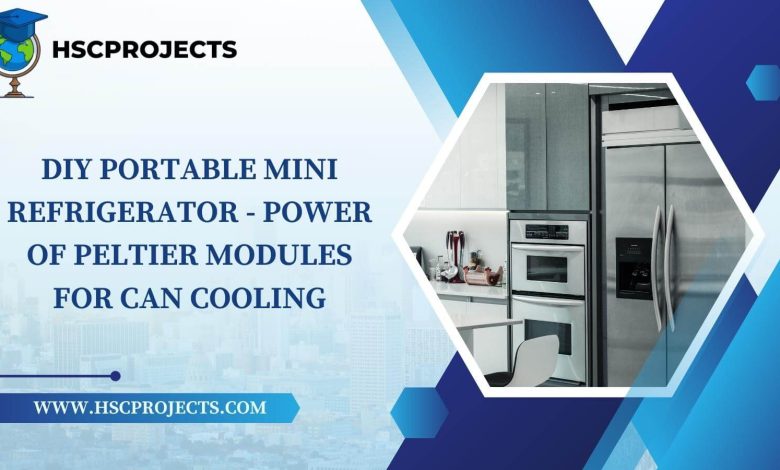 Introduction
The conventional refrigerators we use today, though effective, are bulky and can be costly to operate. If you've ever desired a more compact and energy-efficient option for cooling cans or small food packets, then a Peltier-based mini cooler fridge is your answer.
The Technology Behind Peltier Cooling
A Peltier module, or thermoelectric cooler, leverages the Peltier effect for cooling. This phenomenon creates a temperature differential by transferring heat between two electrical junctions. When a voltage is applied across these conductors, one junction cools down while the other heats up.
Key Components
Peltiers: The core of the cooling system.
Heatsink: Helps dissipate heat generated.
Cooling Fan: Enhances heat expulsion.
LCD Display and Keypad: For user interface.
How It Works
Initial Setup: First, assemble the electronic system complete with an LCD display and a 4 x 1 keypad. This allows the user to set the minimum and maximum temperatures for the fridge.
Temperature Control: The microcontroller manages the Peltier modules to maintain the internal temperature within the set limits.
Thermal Management: The cooling end of the Peltier is connected to the fridge's inner metal frame, while the heating end connects to a heatsink. The heatsink and cooling fan work in tandem to dissipate heat into the environment.
Advantages
Portability: The small size makes it ideal for travel or small spaces.
Efficiency: Peltier modules are energy-efficient.
Customizability: You can adjust the temperature range as per your needs.
Conclusion
The Peltier refrigerator serves as a mini electric cooler perfect for cooling cans and small food items. It combines innovation with practicality, and its DIY nature allows for personalized customization.
In order to download the PDF, You must follow on Zomato. Once done, Click on Submit
Follow On Zomato
Subscribed? Click on Confirm
Download DIY Portable Mini Refrigerator – Power of Peltier Modules for Can Cooling PDF