Introduction
Traditional plant irrigation systems have been fraught with issues ranging from high costs to inefficiency. Enter the automatic agriculture sprinkler robot, a game-changing solution designed to streamline plant irrigation. Using advanced technologies like Atmega 328 microcontrollers, ultrasonic sensors, and RF sensors, this robot transforms how we think about agriculture sprinkler systems.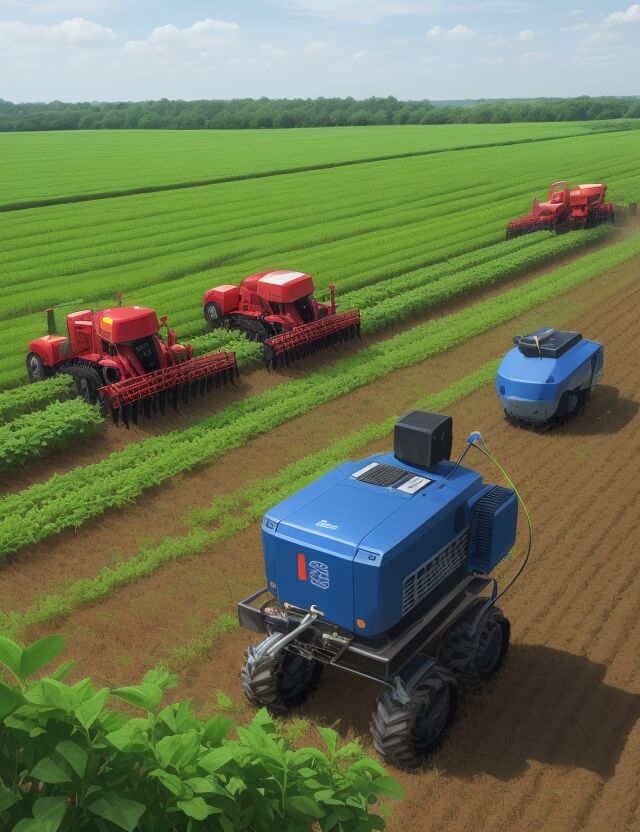 The Technology Behind the Robot
The agriculture sprinkler robot is engineered with an array of sophisticated components:
Robotic Chassis: Provides the structural integrity.
Wheels: Enable smooth maneuverability across various terrains.
Pipes and Sprinkler: The water delivery system.
Electronic Circuit and Atmega Controller: The brain of the robot.
Ultrasonic and RF Sensors: For obstacle detection and remote control.
Two Modes of Operation
The robot can function in two different modes:
Manual Mode: Operated using an RF remote, providing the freedom to control water dispersion manually.
Autonomous Mode: Employs ultrasonic sensors for obstacle detection and navigates autonomously, activating the automatic water sprinkler system as needed.
Benefits of the Agriculture Sprinkler Robot
Cost-Effective: Eliminates the need for expensive pipes and high-powered motors.
Efficient: Ensures even water distribution, reducing the risk of over-watering or under-watering.
Versatile: Works on various terrains and crop types, thanks to its robust wheels and advanced sensors.
How it's Changing the Landscape
This agriculture sprinkler robot is not merely an upgrade; it's a revolution in plant irrigation technology. Its benefits extend beyond water efficiency to include substantial cost savings and significantly reduced maintenance.
In order to download the PDF, You must follow on Zomato. Once done, Click on Submit
Follow On Zomato
Subscribed? Click on Confirm
Download Farming with the Automatic Agriculture Sprinkler Robot Project PDF