Introduction
The healthcare sector has always been at the forefront of adopting new technologies, aiming to deliver more efficient and timely care. One groundbreaking advancement that's dramatically enhancing healthcare access and delivery is the IoT Virtual Doctor Robot. This innovation allows doctors to provide their expertise from anywhere, at any time, overcoming the limitations of video calls and conventional telemedicine.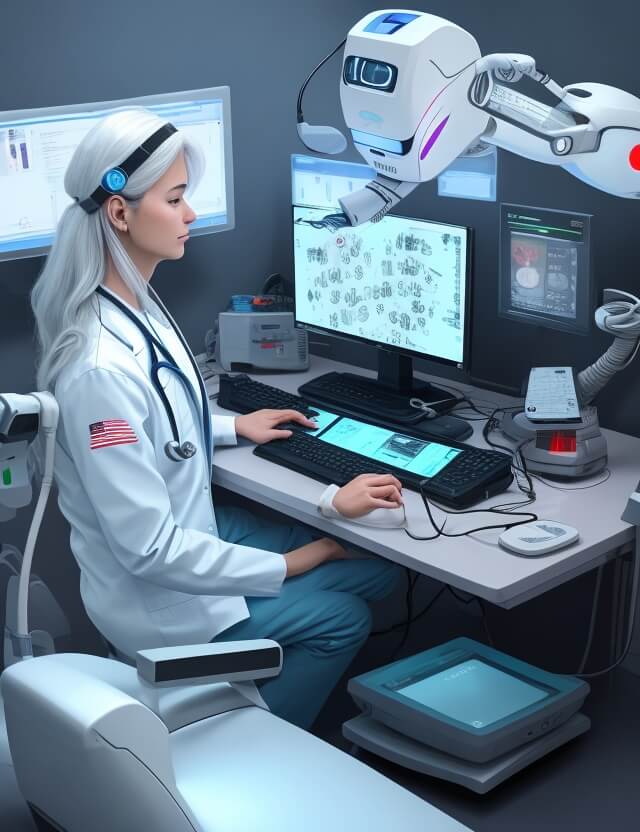 Advantages of IoT Virtual Doctor Robots
Anytime, Anyplace Accessibility: Unlike traditional setups where doctors have to be physically present in hospitals or clinics, IoT Virtual Doctor Robots offer unparalleled flexibility. Doctors can be virtually present at any location, whether it's an emergency room or an operating theatre.
Enhanced Mobility: These virtual doctor robots come with 4-wheel drives, enabling easy navigation through various terrains in the hospital. This lets the doctors move around the patient and assess their condition in real-time.
Remote Monitoring: Doctors can view medical reports and other essential documents remotely during the live video consultations. This allows for immediate decision-making and less delay in starting treatments.
Multi-room Navigation: The robot's advanced control system allows doctors to navigate through different rooms effortlessly, ensuring no patient is left unattended.
Technical Specifications
Control System: The robot operates via an IoT-based panel, enabling doctors to send commands online in real-time.
Connectivity: Operates over WiFi for seamless internet connectivity.
Components: The robot includes essential components like DC motors, gearboxes, WiFi modules, and a range of electronic components for smooth operation.
Battery Alerts: The robot is equipped with battery status alerts, reminding the operator when it's time for a recharge.
Dimensions: Approximately 400x450x750mm (LxWxH).
Additional Features
The robotic vehicle comes with a mounting for holding mobile phones or tablets, enabling high-quality video calls.
The entire system uses a controller box that houses all the essential circuitry, making it a compact and efficient design.
Conclusion
IoT Virtual Doctor Robots are poised to revolutionize healthcare by making it more accessible, efficient, and adaptable to the needs of both patients and medical practitioners. By integrating advanced technologies like IoT and robotics, we're witnessing a new era of remote healthcare that promises to change the medical landscape significantly.
In order to download the PDF, You must follow on Zomato. Once done, Click on Submit
Follow On Zomato
Subscribed? Click on Confirm
Download Healthcare with IOT Virtual Doctor Robots PDF