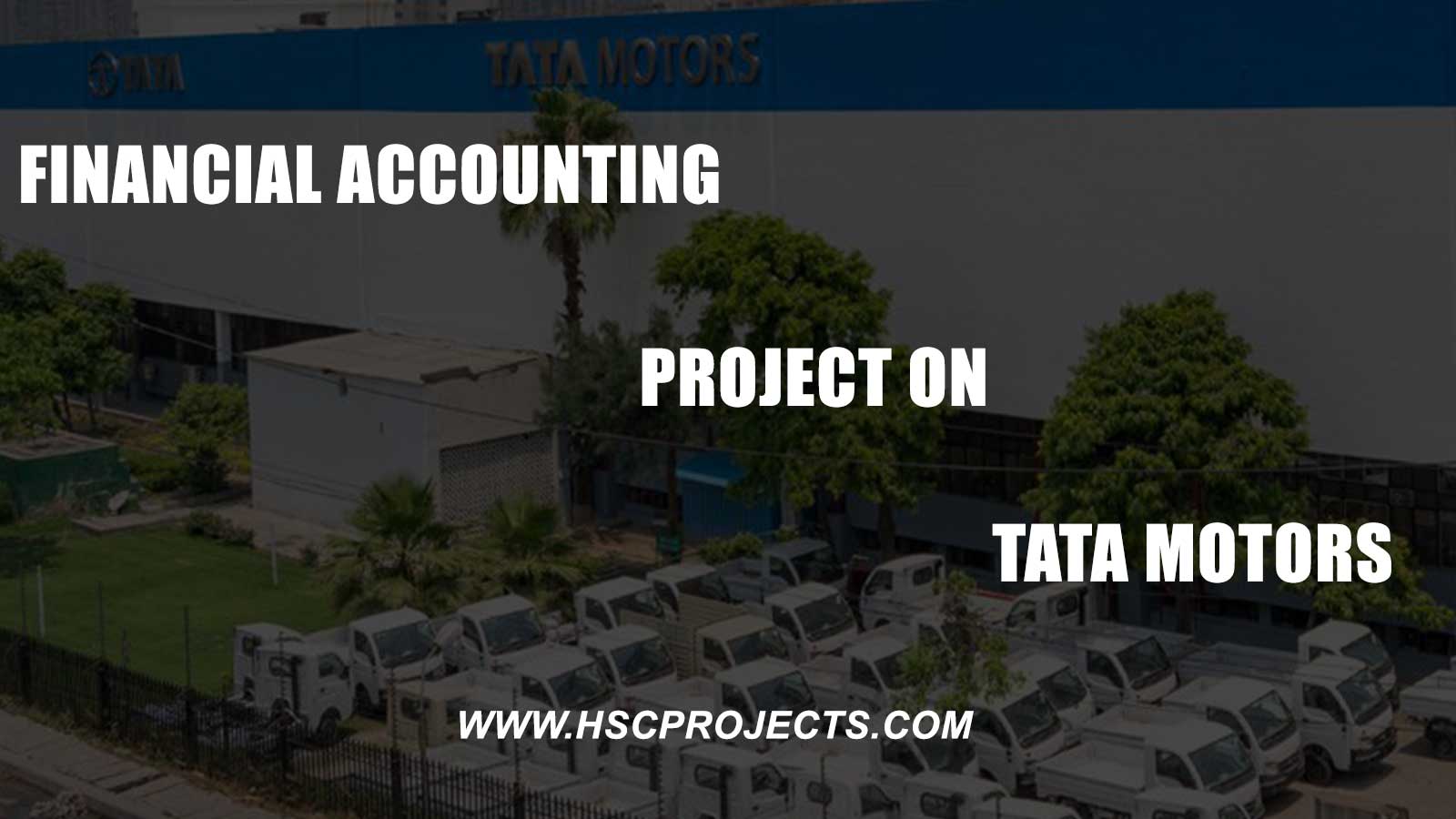 INTRODUCTION:
Tata Motors Ltd. (TML), a $42 billion organization, is India's largest automobile company and is a leading global manufacturer of cars, utility vehicles, buses, trucks, and defence vehicles. Incorporated in India in the year 1945, Tata Motors is a part of the over $100 billion Tata Group founded by Jamshedji Tata in 1868. Recognized for its world-class quality, originality, engineering, and design excellence, the company is on the path to shaping the future of mobility in India. Sustainability and the spirit of giving back to society is our guiding philosophy and good corporate citizenship is strong. Tata motors balance sheet is made available to all the shareholders.
ORIGIN:
Tata Motors, formerly known as TELCO is a multinational corporation headquartered in Mumbai, India. It is the largest automobile and commercial vehicle manufacturing company. The OICA ranked it as the world's 20th largest automaker, based on figures for 2006.
Tata Motors was established in the year 1945. It is a part of the Tata Group. Its presence indeed cuts across the length and breadth of India. Over 3 million Tata vehicles run on Indian roads since they first rolled out in 1954. Jamshedji Nusserwanji Tata starts a private trading firm. Laying the foundation of the Tata Group. The Tata group comprises 96 operating companies.
MISSION:
Vendors & services providers: To foster a long-term relationship for mutual growth.
Employees: To create a seamless organization that inculcated and promotes innovation, excellence, safe and high-performance work culture adhering to the code of Conduct.
Shareholders: To create their value through sustainable and profitable growth by seeking opportunities.
Customers: To provide the best value for motet to customers through quality, cost-effective solutions.
Community: To proactively participate in the environmental protection & welfare of communities around us.
QUALITY POLICY:
Tata Motors is committed to maximizing customer satisfaction and strives to achieve the goal of excellence by continual improvement through ongoing design and development, manufacture and sale of reliable, safe", cost-effective, quality products and services of international standards, by using environmentally sustainable technologies for improving levels of efficiency and productivity within its plants and ancillaries.
PEST ANALYSIS:
Pest analysis is a simple and widely used tool that helps you analyze the political, economic, socio-cultural, and technological changes in a business environment. It is useful because:
It helps to spot business / personal opportunities and gives advanced warning of threats.
It reveals the direction of change within the business environment. This helps you shape what you're doing, to that you work.
It helps to avoid projects that are likely to fail.
It can help you break free of unconscious assumptions when you enter a new place.
Political Factors:
Since Tata Motors operates in multiple countries across Europe, Africa, Asia, the Middle East, and Australia, it needs to pay close attention to the following political factors:
Political climate
Law governing Commerce, trade
Environmental
Price regulations
Local markets & Economies
Labor Laws
Tax policies
Environmental rules
Economic Factors:
Operating in numerous countries across the world, Tata Motors functions with a global economic perspective while focusing on each market. Major factors are:
taxes
Inflation rates
Population
Buying capacity
Price of external sources
Level of economic activities
Interest rates
Social Factors:
These are various socio-cultural factors that affect a company belonging to the automotive industry like TATA MOTORS. These are: –
Cultural differences
Consumer movement
Population segments
Focus on corporate customers
Space and safety
Consumer movement
People concerns
Technological Factors:
Technological factors are innovations, R & D plays a most important role.
Fuel consumption is one of the major problems, the hybrid engine is the solution.
Seat belts and airbags protect consumers from a collision.
ABS brakes help to stop the vehicle on icy surfaces.
SWOT ANALYSIS: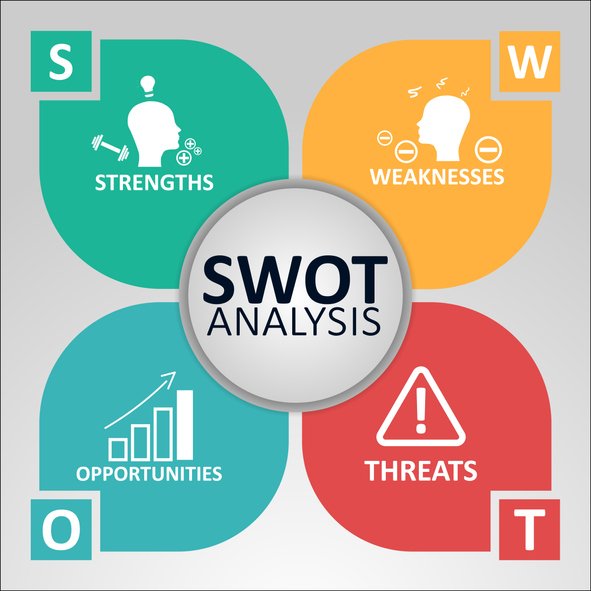 Diversified Portfolios:

The well-diversified portfolio of products makes Tata bring stabilization in its sales and profit.

Stabilized Earnings:

Tata has a good management policy. It can be noticed when they acquire new companies (which have the same management system).

Recognized Brand:

Tata is a well-known brand in the home country and neighbour countries.

Number of Employees:

It has a large number of employees. Under Tata group, more than 660 800 employees are working.
Indifferent To Changes:

Automobile Industry is very competitive and they bring up techno survey cars. But Tata Motors' large base is old.

Global Presence:

The automobile industry is not limited to the local market. Tata remained silent in achieving global market shares. It has not penetrated internationally yet.

Weak Marketing Policy:

Tata doesn't have a strong marketing policy to promote its product worldwide.
Narrow Domestic Market: As Tata did not enter many global markets, it developed its business in the local market, which is not enough.
Global Positioning: If Tata Motors wants to position its products heavily, it can do it through stronger marketing and promotional policies.
Opportunities for mergers and Acquisitions: It is a common tradition in the automobile industry. Tata has a long experience as it is one of the oldest companies in India.
Increasing Purchase Power of Indian People: Sales depend on the price of products. If prices are reasonable, the company can easily develop.
Expanding Auto Market: As tata still has the opportunities to enter the different foreign markets, it has a great expansion opportunity.
Fuel Price: The cost of fuel affects the sale of the vehicle not only in India. So, sales volume will reduce if product- price increases.
Government Law On Environment: If India develops a law on carbon emission, Tata might need to develop more efficient cars.
Market Competition: The automobile market is so competitive. Tata has many strong competitors in this sector.
Increasing Production Cost: Competition has increased. As a result, the production cost is more than before as the company has to be more competitive in offering innovative products.
TATA MOTORS:
Tata Motors Balance Sheet:
Statement of Profit and Loss:
Cash Flow Statement:
RATIO ANALYSIS:
Current Ratio:
Current Ratio = Current Assets/ Current Liabilities
31/3/2018 = 14971.66/24218.95 = 0.618
31/3/2017 = 12757.08/21538.35 = 0.5922
Debt to Equity Ratio:
Debt to Equity Ratio = Debt/Equity
31/3/2018 = 13155.91 + 211.28 + 1009.48/20170.98 = 0.7127
31/3/2017 = 13686.09 + 892.18 + 1130.23/21162.61 = 0.7422
Working Capital Turnover Ratio:
Working Capital Turnover Ratio =Revenue From Operations/Working Capital
31/3/2018 = 59624.69/-9241.29 = 6.447
31/3/2017 = 49054.49/-8781.27 = 5.586
Net Profit Ratio:
Net Profit Ratio = Net Profit Before Tax/Revenue From Operationsx100
31/3/2018 = -946.92/59624.69×100 = -1.588%
31/3/2017 = -2353.27/49054.49×100 = -4.49%
CONCLUSION:
Tata Motors balance sheet has more strengths than weaknesses. It is a locally organized company means most of its business operations are in the local market. It should develop new strengths and utilize its future opportunities to grow and prosper further in the future.
BIBLIOGRAPHY:
tatamotors.com/
tatamotors.com/ trucks-buses/
tata.com/company profile/tata – Motors
http ://mweketingdawn.com/Swot-analysis of tata-motors/
CERTIFICATE:
This is to certify that class —of—-school, has completed his project under my school supervision. He has taken proper care and shown the utmost sincerity in the completion of this project. I certify that this project is up to my expectations and as per the guidelines issued by CBSE.
ACKNOWLEDGEMENT:
We would like to express our special thanks of gratitude to my teacher as well as our principal who allowed us to make this project and helped us in the research work. We got the privilege to learn about the project.
In order to download the PDF, You must follow on Zomato. Once done, Click on Submit
Follow On Zomato
Subscribed? Click on Confirm
Download Tata Motors Balance Sheet- Best Financial Accounting Project PDF