INTRODUCTION
A mobile phone [also known as a cellular phone, cell phone, and hard phone] is a device that can make and receive telephone calls over a radio link while moving around a wide geographical area. It does so by connecting to a cellular network provided by mobile phones operator allowing across to public telephone network. By contrast, a cordless telephone is used only within the short range of a single, private base station
In support variety of other services such as text messaging MMS emails internet access short-range wireless communication business application gaming and photography. Mobile capabilities are referred to as Smartphone.
INDEX:
Introduction
Why I select this project
5 competitive mobile brands
License and permits
Competitor's unique selling proportion
Features of product
Label of product
Logo
Tagline
Pricing
Packaging and labeling
Transporting
Channels of distribution
WHY I SELECTED THIS PRODUCT / SERVICES?
Today technology has taken a new approach to ease of use, putting ever thing the internet has to offer on mobiles application. In other to be competitive in the business who consider mobile marketing as a means to reach consumers who are on the go with a right mobile marketing campaign, your business can be in the palm of consumers hand, making it easier for them to spend their hard earned money on your quality product and services.
Mobile marketing specialists are trained and proficient application development with several CMS (content management system) including word press, formula, and magneto. Team members understand the in's and out's of iPhone / iPad SDK, windows mobile SDK and blackberry SDK app technology that appeal to target audience. Not only in mobile marketing the answer to expanding your business, but it is a great way to increase exposure and revenues.
Mobile technology is moving fast, so there is no time to waste.
5 COMPETITIVE MOBILE BRANDS THAT EXIST IN THE MARKET

Samsung mobile
I phone
Nokia Mobiles
SONY Xperia
HTC Mobiles
What are permission and licenses would be required to make the product?
The number of licenses and permits from federal state and government are required to start a phone manufacturing business. Since licensing and permit requirement for small business can vary among jurisdiction. It is critical to contact the state government to determine specific obligation keeping this in mind, below are various permits or license required for phone manufacturing
Waste electrical and electronic equipment [environmental]
Federal communication commission and FCC [electrical and radio]
European conformity or CE [Eurozone regulation]
Restriction of hazardous substance or RoHS
Radio standard specs or RSS [radio]
IP regulations
Design Patents
Trademarks
What are my competitor's unique selling proportions?
In business, there will always someone bigger than you, who has more marketing money than you has been in business longer than you, who may even be able to deliver a product or service of a lower price. Your competitors may have higher internet search ranking and an army of followers on Facebook. Before you can begin to sell your product or services to anyone else, you have to sell yourself on it. This is especially important when your product or services are similar to those around you.
The key to effective selling in this situation is what advertising and marketing professional calc "unique selling proportion" USP. Unless you can pinpoint what makes your business unique in the world of homogenous competitors, you cannot target your sales efforts successfully.
My competitors have the following type of USP for marketing:
Samsung mobile –-"The next big thing is here", "BC creative".
I phone – "It doesn't take a genius ", "think differently".
Nokia mobile -"Amazing every day", "connecting people".
SONY Xperia – "Add extra spice to your life", "smart has never been this simple".
HTC -"Quietly brilliant".
LOGO:
TAGLINES:
" HELLO TOMORROW"
"HELLO FOR THOSE WHO DO"
PRICING:
The selling price of the product is somewhat higher than local brands. Wholesalers charge price somewhat higher than what he paid to the producer. And retailer who purchases goods from wholesalers increases the price again when they sell the products.
SELLING PRICE TO CONSUMERS:
| | |
| --- | --- |
| I Phone 6[16 GB] | MRP- 45000/- |
| Samsung note-4 | MRP-50000/- |
| HTC M8 | MRP-38000/- |
SELLING PRICE TO RETAILERS:
| | |
| --- | --- |
| I Phone 6[16 GB] | MRP- 40500/- |
| Samsung note-4 | MRP-44300/- |
| HTC M8 | MRP-33100/- |
SELLING PRICE TO WHOLESALERS:
| | |
| --- | --- |
| I Phone 6[16 GB] | MRP- 35000/- |
| Samsung note-4 | MRP-39000/- |
| HTC M8 | MRP-28000/- |
PROFIT MARGIN:
| | |
| --- | --- |
| Manufacturer | 80% |
| Wholesalers | 12% |
| Retailers | 8% |
What is the name of your product?
HELLO
Does your product have any range?
Different ranges of mobile phones and other electrical products.
In mobiles:
1.Aqua Phoenix
S4 canvas
Eloqua 13
P55 Novo
Aqua shine
Aqua spark
FEATURES OF TWO MOBILES OF HELLO:
Hello aqua phoenix
8'' super AMOLED screen
Quad-core processor
Very fast processor [1600 MHzs]
Lots of RAM [2048 MB RAM]
Very big display [5.55 inches]
High pixel density screen over 250ppi [265ppi]
High-resolution camera [8 mega pixels]
Fast mobile data support [4G]
NFC
HDMI connector for TV-out [via micro USB]
Supports special active for inputs
Hello S4 canvas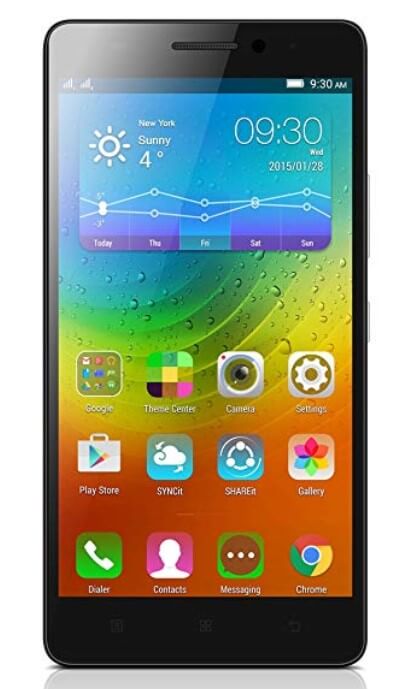 Dual core processor
Very fast processor [1500HHz]
Lots of RAM 2048 MB RAM
Extremely high pixel density screen, over 300 ppi
High resolution display [720 x 1280 pixels]
High-resolution camera [8 mega pixel]
Fast mobile data support [4G]
NFC
HDMI connector for TV-out
PACKING AND LABELLING:
Packing and labeling are the most important areas of product management. Contrary to common perception that these are all about creating an image and decent presentation of the product. Packaging and labeling have more important relevant purpose and objective. These include physical protection of product from destructive things that may spoil or ruin in. Other purpose includes containment, convenience, marketing, security, informing about use, transportation storage or disposal of the product. Pack and label of product designing the label and packages of products required careful planning.
PACKING REQUIRES THESE STEPS
Name of the products.
Colors of your packing.
Overall packing and labeling design.
Weight and measurements.
The number of units per package.
Picture of your products or label.
Packing label.
Make sure electrical products are suitable for suitable environmental use.
Environmental effects on your products.
County of design.
TRANSPORTATION:
Road transport is good for the transportation of products. In which lorry or van is a good option to move goods from one place to another, road transport is cheap, convenient and one of the most flexible modes of transport. And also road transport connects places well. Provides door to door service.
CHANNEL OF DISTRIBUTION:
CERTIFICATE:
This is to certify that Yashdeep Singh of XII- D of Guru Nanak Public school has completed his project under my supervision. He had taken proper care and utmost sincerity in completing his project. I certify that this project is up to my expectation and as per guidelines issued by CBSE.
Mrs:
ACKNOWLEDGMENT:
I owe a great many thanks to many people who helped and supported me. My deepest thanks to my teacher Mrs. XYZ the guide of the project she helped in correcting various sheets in the project and handle it with attention and care. She had gone through the project and handle made necessary correction as and when needed. I express my thanks to the principal Mrs. XYZ for extending her support. My deep sense of gratitude for everyone who supported and guided me .thanks and appreciation to all helped teachers and friends for their support without whom this project would have been a distant reality.