Introduction to Sarees
Saree is said to be one of the most graceful dresses of women. It elegantly covers the woman's entire body by showing natural curves in the most dignified way.
Significance Of Saree
The real significance of the saree lies in the management of such a massive piece of cloth in an aristocratic way. Sarees are usually linked with the managing abilities of a woman and how she perfectly manages trivial chores while being at it. Women look most refined & charming while performing tasks while at the same time, creating harmony.
Why Saree?
Saree is worn by most Indian women as it is the culture of India. The saree epitomizes the continuity of an age-old tradition and has emerged today as a visible symbol of resiliency and timelessness of the Indian way of living. Thus, the manufacturing of sarees is preferred as not many legal restrictions are imposed but have a mass and growing demand.
Features
Fashion Destination is the most profitable brand which has established its image by developing a unique class. It has marked a prominent place by offering unique and glamorous sarees.
Logos: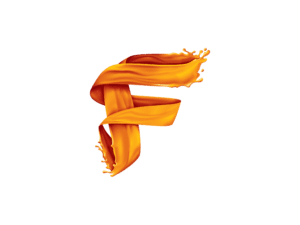 Tagline: Something Special Everyday
Brand Name: Fashion Destination
Unique Selling Proposition (USP): My product is unique as we provide ready-to-sell sarees. Ladies have to wrap the sarees. We follow the technique of self-service outlets—online shopping through the exhibition.
PERMISSIONS
Patent rights for 'Fashion Destination'.

Completed formalities required to start our production.

Basic business operating license.

Federal employer identification number.

Fictitious business name permit.

Zoning and land use permit.

Sales tax license.

Fire department permit.
Transportation
Transportation is done to carry the finished goods to the customers as I have chosen a zero-level channel; there are no mediators. So, I have to transport sarees directly to the customers. For that purpose, I have tied up with a courier service company that does not charge within the state and nominal charges within the country.
Warehousing Decision
Warehousing helps to protect the product till it is sold out. I have chosen a private warehouse for my sarees. I have to pay rent annually to the landlord. When the profits are increased, then I will purchase my warehouse.
Selling Price
Casual
| | | | |
| --- | --- | --- | --- |
| Fabric | Net | Cotton | Printed |
| Price | Rs 800 | Rs 1500 | Rs 3000 |
| | Rs 1500 | Rs 3000 | Rs 5000 |
Party Wear
| | | | |
| --- | --- | --- | --- |
| Fabric | Pure | Synthetic | Bridal |
| Price | Rs 5000 | Rs 7000 | Rs 10000 |
| | Rs 7000 | Rs 10000 | Rs 25000 |

Packaging
Primary Packaging

Transit Packaging

Gift Packaging
Labeling
The label is attached to every product of Fashion Destination To provide more information to customers
Channel of Distribution
We follow the zero-level channel.
Through internet

Through Fashion Destination Outlet
Advertisement
Our self-service outlets
Our Brand Ambassador – Divyanka Tripathi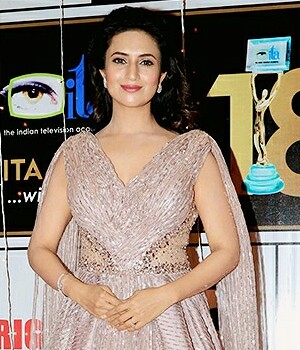 Competitors:
Meena Bazaar:
Another proper saree brand is Meena Bazaar, The hub for traditional clothing. It gives complete options to buyers, Offering the finest quality at the most affordable prices.
Satya Paul:
Satya Paul is one of the most premium brands in the industry. It is one of the starting enterprises in India that took the idea of the saree to a whole new level. With its 41 showrooms & 250 retail points worldwide. Recently, this brand has got a fresh boost under the creative eye of a famous designer, Masaba Gupta.
Gaurang:
Gaurang is a brand named after Gaurang Shah. He has a big team of jamdani weavers under him who produce masterpieces made by him.
Manish Malhotra:
Manish Malhotra, 'Sultan of Sarees,' is one of the youngest designers who are experts in designing bridal sarees. Designs have redefined Indian cinema.
Tarun Tahiliani:
Tarun Tahiliani is a noted Indian fashion designer with his wife `Sal'. He co-founded Ensemble in 1987 followed by Tahiliani Design Studio in 1997.
Social Message:
Our product is providing brand quality at a reasonable price. The product is eco-friendly. We offer a certain amount of discount on a new purchase. Donate old clothes to the needy ones. We employ in most backward areas.
Analysis
Strengths:
We have maintained Indianness with the authenticity of handwoven fabric. The brand believes in mouth marketing.
Weakness:
Limited global penetration despite huge potential in NRI Market. Not enough experienced Personnel.
Opportunities:
Display of products and collaboration with Various Groups. Expansion in the US and UK with huge Indian populations.
Threats:
Consumers move towards foreign brands—unorganized local players.
DOWNLOAD PDF OF THE PROJECT
Password: hscprojects.com
In order to download the PDF, You must follow on Zomato. Once done, Click on Submit
Follow On Zomato
Subscribed? Click on Confirm
Download Project on Marketing Management of Sarees PDF