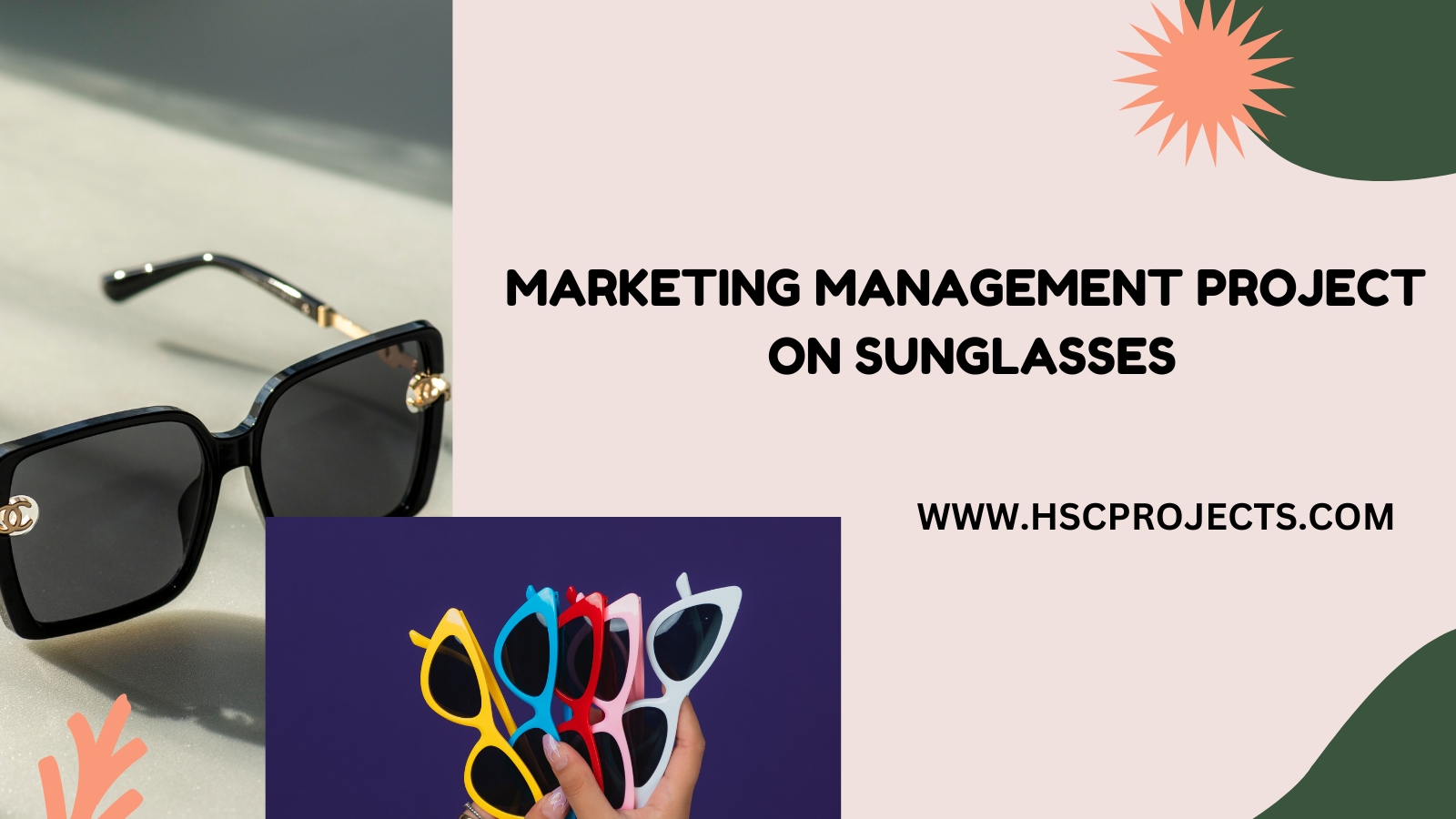 MARKETING MANAGEMENT MEANING
The design, implementation, and evaluation of marketing strategies and methods in order to accomplish organizational goals is referred to as the marketing management process. It include discovering and comprehending the needs and preferences of the client, developing goods or services to fulfil those demands, choosing the most effective marketing and distribution strategies, and evaluating customer feedback to continuously enhance and modify marketing initiatives. A thorough awareness of market trends, competition, and consumer behaviour is necessary for effective marketing management, as is the capacity to design and implement effective marketing initiatives.
FOUR PIECES OF MARKETING
The marketing mix, or the four Ps of marketing, consists of:
Product: The actual good or service being provided to clients is referred to here. This covers the product's characteristics, caliber, design, packaging, and branding.
Customers' willingness to pay for the good or service is indicated by the word "price." Cost-plus pricing, value-based pricing, and psychological pricing are a few examples of pricing tactics.
Place: This refers to the distribution routes that are utilised to provide the good or service to clients, including wholesalers, brick-and-mortar or online retailers, and direct sales.
Advertising, sales promotions, personal selling, public relations, and direct marketing are only a few of the communication techniques used to advertise and sell the good or service under the heading of "promotion." Promotion's main objectives are to raise awareness, pique interest, and ultimately convince customers to buy the good or service.
INTRODUCTION:
Sunglasses are a common item that not only shields the eyes from dangerous UV rays but also improves a person's appearance. From 2021 to 2026, the market for sunglasses is projected to expand at a compound annual growth rate (CAGR) of 6.5%. With such bright potential prospects, it's critical to comprehend the marketing approaches and techniques used by businesses in this sector. This marketing management project attempts to assess the marketing strategies used by various sunglasses businesses in order to draw in new customers and keep existing ones coming back. Additionally, the research will look at consumer preferences and behaviour in relation to eyewear as well as the effects of new trends like sustainability and e-commerce.
REASON FOR SELECTION
We selected sunglasses as the subject for our marketing management project for a number of reasons. First, there are many firms seeking for market share in the fiercely competitive sunglasses sector. Due to the need for ongoing innovation and adaptation on the part of businesses to keep ahead of the competition, it is a fascinating and dynamic sector to study. Second, sunglasses are a product that appeals to a variety of customers, from health-conscious outdoor lovers to fashion-conscious millennials. Our analysis will place a strong emphasis on comprehending the various market segments and developing marketing plans accordingly. Third, the market is changing quickly as direct-to-consumer e-commerce strategies and sustainable materials gain popularity. By examining the marketing tactics used by businesses in this sector, we expect to learn more about how organisations may adapt to these changes and continue to be successful. Overall, the sunglass market presents a rich and intricate environment for investigating the ideas and methods of marketing management.
SOME SUNGLASS BRAND
Ray-Ban
The well-known sunglasses company Ray-Ban was established in 1937. The name has come to stand for excellence, fashion, and classic aesthetics. The Aviator, which was first created for US Air Force pilots in the 1930s, is Ray-Ban's most famous product. People all across the world continue to adorn the Aviator style as of right now. The Wayfarer, Clubmaster, and Round are just a few of the numerous different models Ray-Ban sells in addition to the Aviator. The brand frequently uses catchphrases like "Never Hide" and "Genuine Since 1937" in its marketing campaigns to highlight the history and authenticity of its products. In addition, Ray-Ban has partnered with well-known people to market its goods, most recently with rapper Post Malone. Overall, Ray-Ban has maintained a dominant position in the fiercely competitive sunglasses sector for more than 80 years thanks to its strong brand image and product offers.
RANGE AND COST
Popular sunglass company Ray-Ban provides a wide selection of frames at various pricing points. The Round, Clubmaster, Wayfarer, and Aviator models are among the most well-known eyewear from the company. Depending on the specific design and lens choices, these frames cost between $150 and $200.
Additionally, Ray-Ban has a selection of sunglasses made specifically for sports, such as the Blaze Outdoorsman and Shooter models, which are made for activities like fishing, hunting, and shooting. Prices for these frames often range from $175 to $200, making them more pricey.
Ray-Ban provides a variety of limited edition and bespoke frames in addition to its conventional frames, some of which can be more expensive. For instance, the $198–$315 limited edition Ray-Ban x Ferrari collection includes a unique style inspired by the storied sports car manufacturer.
In general, Ray-Ban caters to customers with a variety of preferences and budgets by offering a wide selection of frames at various price points.
Carrera eyewear
The Carrera eyewear company was established in 1956 in Austria. The company is renowned for its sport-specific sunglasses as well as its classic and retro-inspired frames. When examining Carrera as a brand, keep the following points in mind:
Brand Image and Recognition – Carrera has a well-established reputation for quality and style in the sunglasses market. Numerous athletes and celebrities have sported the brand, which has aided in raising awareness of and interest in it.
Product Offerings – Carrera provides a variety of frames, from traditional aviators to models that are tailored for particular sports. Additionally, the company sells accessories including cases and cleaning supplies as well as prescription eyewear. Carrera's product selection, however, can be thought of as being more constrained when compared to some rivals.
Pricing – Carrera frames normally cost from $100 and $200, which is considered to be a mid-range price range. Customers who want high-quality sunglasses but don't want to pay the high prices of some luxury brands may find this pricing plan appealing.
Distribution – Carrera sunglasses can be purchased from a variety of outlets, including department stores, specialty eyewear shops and internet merchants, all around the world. This extensive distribution plan might aid in expanding the brand's consumer base.
Competitors – Ray-Ban, Oakley, and Maui Jim are just a few of the many sunglasses companies that compete with Carrera. Carrera may be able to differentiate itself from certain rivals, though, thanks to its mid-range pricing and retro-inspired styling.
Overall, Carrera is a reputable name in the sunglasses business, known for its high standards of craftsmanship, fashion sense, and retro-inspired styles. Carrera can hold onto its place in a very competitive market by continuing to improve its product offers and marketing approaches.
Polaroid eyewear
The polarized lenses used in Polaroid sunglasses are well renowned for reducing glare and enhancing clarity and contrast. When examining Polaroid as a brand, keep the following points in mind:
Polarized Lenses – Polarized lenses from Polaroid are the company's key selling point because they provide customers with a number of advantages. Polarized glasses can improve colour clarity and brightness while reducing glare from reflecting objects like water and snow.
Products – Polaroid offers a selection of polarised sunglasses in both traditional and sporty styles. The company also sells prescription sunglasses and has a selection of lens tints and colours.
Prices- Prices for Polaroid sunglasses normally range from $50 to $100. They are priced in the midrange. Customers who desire high-quality polarised lenses without paying the premium costs of some luxury brands may find this pricing model to be appealing.
Distribution – Department stores, sporting goods stores, and online merchants all over the world carry Polaroid sunglasses. This extensive distribution plan might aid in expanding the brand's consumer base.
Competitors – Ray-Ban, Oakley, Maui Jim, and other eyewear companies that provide polarised lenses compete with Polaroid. However, Polaroid may be able to differentiate itself from certain rivals thanks to its emphasis on polarised lenses and mid-range pricing.
In general, Polaroid is a well-known name in the sunglass business, distinguished by its polarised lenses and assortment of styles. Polaroid can hold onto its place in a market that is extremely competitive by continuing to improve its product offers and marketing approaches.
Oakley eyewear
Known for its sport-specific designs and high-performance lenses, Oakley is a brand of sunglasses. When examining Oakley as a brand, keep the following points in mind:
Offerings – Oakley has a selection of sunglasses made for a variety of sports and pursuits, including golf, cycling, and snowboarding. Along with a variety of lens colours and tints, the company also sells prescription sunglasses.
The technology of the Lenses: Oakley is renowned for its high-performance lenses, which include polarized, photochromic, and Prizm characteristics. These glasses may boost contrast, cut down on glare, and adjust to shifting lighting conditions.
Design Innovation: To enhance the functionality and comfort of its sunglasses, Oakley is always coming up with new designs and technology. For instance, the company's Unobtainium material can improve comfort and grip, and its Switchlock technology makes changing lenses simple.
Oakley is a well-known brand in the sunglasses sector, and it has a solid reputation for quality and innovation. Numerous professional athletes have sported the brand, which has helped to expand its popularity and awareness.
Pricing – Oakley sunglasses normally cost between $100 and $300, falling into the mid-to-high price bracket. Customers looking for high-performance eyewear may find this pricing model appealing.
Overall, Oakley is a well-known name in the sunglass business, esteemed for its cutting-edge styles and high-tech lenses. Oakley can keep up its status as a top option for athletes and outdoor enthusiasts by continuing to innovate and launch new technologies.
Fastrack
Fastrack is an Indian brand of sunglasses that targets the young consumer by providing chic styles at reasonable costs. When examining Fastrack as a brand, keep the following points in mind:
Fastrack portrays itself as a brand for young, hip, and fashionable consumers, with its products and marketing initiatives targeted at this group.
Fastrack sunglasses are reasonably priced, often running between $20 and $50. They are priced at the lower end of the market. With this pricing policy, the brand is more affordable for younger customers with tighter budgets.
Products – A large selection of sunglasses in a variety of styles, hues, and materials are available from Fastrack. The company also has collections with a focus on fitness and polarised sunglasses.
Distribution – Fastrack sunglasses are widely available in India. The company sells its goods in independent stores, establishments that carry multiple brands, and online merchants. The brand can reach a variety of consumers thanks to its extensive distribution strategy.
Brand Recognition– Fastrack is a well-known company in India and has a significant following among young people. Brand awareness and appeal are boosted by the company's advertising campaigns, social media presence, and partnerships with influencers.
Overall, Fastrack is a company that sells trendy and reasonably priced sunglasses, appealing to youthful, fashion-conscious consumers in India. Fastrack can continue to increase its market share in India and elsewhere by continuing to target this market and broadening its product line.
lICENSE AND CONSENT
The marketing and sale of sunglasses must take permission and licence into account. Here are some details on these subjects:
Permission – Before using any people or organisations in your marketing materials for sunglasses, make sure you get their consent. For instance, if a famous person appears in a photo wearing a specific brand of sunglasses, the company may need to get their consent before using the photo in marketing materials. Legal problems and reputational harm to the brand may occur from failing to seek consent.
License – In some instances, eyewear manufacturers may need to acquire a licence in order to use particular trademarks, logos, or pictures in their goods or promotional materials. For instance, a sunglasses company may need permission from the team or league that represents the sports team in order to utilise the emblem on its products. Legal repercussions and fines may follow failure to obtain a licence.
When marketing and selling their products, sunglasses brands must be aware of and compliant with all applicable permission and licence requirements. They can safeguard their brand's reputation and stay out of trouble with the law by doing this.
BRANDING
A crucial component of marketing eyewear is branding, which aids in setting a company apart from its rivals and forging a distinctive character in the eyes of customers. When creating a branding strategy for sunglasses, keep the following things in mind:
Brand Values – The values of a sunglasses brand ought to be compatible with those of its intended market. For instance, a company that caters to outdoor lovers would value exploration, adventure, and sustainability.
Visual identity – A strong visual identity, which includes a logo and colour scheme, can aid in establishing brand identification and increase consumer recall of a product or service.
Brand Voice- The tone of a brand should be consistent with its values and intended market. For instance, a brand that caters to young consumers might have a more informal and humorous tone, whereas a brand that caters to professionals might have a more serious and authoritative tone.
Brand Story- A great brand story may help a brand stand out from its rivals and build an emotional connection with consumers.
Consistency – When it comes to branding, consistency is essential. To establish a consistent and recognizable brand, a company should apply the same visual identity, brand voice, and messaging throughout all of its marketing collateral.
Sunglasses brands can create a distinctive character that connects with their target market and makes them stand out in a crowded market by developing a solid branding strategy that takes these elements into account.
PACKAGING
Given that it serves as the consumer's initial point of physical contact with the brand, packaging is a crucial component of marketing sunglasses. Here are some important factors to take into account while designing sunglasses packaging:
Protection – The main goal of sunglasses packaging is to keep the product safe while it is being handled, transported, and stored. It's crucial to pick packaging supplies that offer sufficient protection, including hard cases or padded boxes.
Design – The packaging design need to convey the values and visual identity of the brand. The brand's colors, logo, and other branding components should all be used on the packaging.
User Experience – The packaging should be made to offer a satisfying experience to the user. This includes packaging that is simple to open and use guidelines that are detailed.
Sustainability – Concerns about the effects of packaging on the environment are growing among consumers. Using ecologically friendly materials and creating packaging that is simple to discard or reuse can assist to appeal to customers who care about the environment.
Retail Display – Packaging can be used to provide a visually appealing retail display in addition to safeguarding the product. Sales can be boosted by using packaging that attracts customers and stands out on store shelves.
When creating sunglasses packaging, marketers can do more than just protect the goods by taking into account these elements; they may also increase customer attractiveness and brand recognition.
LABELLING
Sunglasses marketing must include labels because they contain crucial product information and help to guarantee that the product complies with legal requirements. When labelling sunglasses, keep the following in mind:
Product Information – Important details about the product, such as the brand name, model number, and characteristics, should be included on the labelling. Consumers who use this information are more likely to make wise purchases.
Compliance – The labelling must adhere to all applicable laws, including those that deal with safety and the environment. For instance, UV protection ratings may need to be printed on sunglasses' labels to confirm that they adhere to safety requirements.
Labeling should also represent the brand's values and aesthetic identity. The brand's colors, logo, and other branding components should all be used on the label.
Clarity – The labelling needs to be readable and clear. This involves adopting legible font sizes and background-contrast colours.
Multilingual – For companies that sell their goods internationally, multilingual labelling may be required to ensure that the product complies with local laws and is available to a wider range of consumers.
Brands can make sure their products conform with applicable laws, inform customers about their products, and strengthen their brand identity by taking into account these elements when labelling sunglasses.
ALLOCATION OF CHANNELS
Sunglasses marketing relies heavily on distribution networks to make sure the correct buyers receive the goods at the right time. Here are a few typical avenues for sunglasses distribution:
Retail Stores – Sunglasses can be purchased from a range of retail establishments, including boutiques, specialised stores and department stores. In addition to providing a physical site where customers can try on the sunglasses, this enables businesses to reach a broad audience of consumers.
Online Stores – Due to their convenience and larger product range, online stores are becoming more and more popular for buying sunglasses. Brands have two options for selling their goods online: either through their own website or through external e-commerce platforms.
Wholesaler- Sunglass companies can also sell their products to wholesalers and distributors, who then resell them to retailers. As a result, brands may reach more consumers without having to deal with complicated retail partnerships.
Licensing – Some sunglass manufacturers may decide to grant distribution rights for their products to other businesses. This frees up the brand from having to oversee the distribution process and enables it to broaden its reach and penetrate new markets.
Manufacturer- Sunglasses manufacturers can make sure that their items are delivered to the proper clients in a timely and efficient manner by taking into account these various distribution channels and choosing those that best fit their target demographic and brand objectives.
PROMOTION
Promoting sunglasses is essential since it raises awareness of and interest in the company and its goods. The following are some typical marketing strategies that sunglass companies may employ:
Advertising – Through a variety of media channels, including television, print, and digital advertising, advertising can be used to raise awareness of and interest in the brand and its products.
Influencer marketing- To advertise their products on social media platforms, brands can work with influencers or celebrities. This can aid in expanding your audience and gaining the trust of potential clients.
Public Relations – Public relations initiatives can aid in generating favourable media publicity for the business through product reviews and executive interviews.
Sales Promotions – Sales promotions, like discounts and exclusive offers, can be used to boost sales and entice clients to buy.
Events and Sponsorships – To promote their products and foster relationships with consumers, brands can also host or sponsor events like fashion shows or athletic events.
Sunglasses brands may establish a strong brand presence and increase sales of their items by strategically combining these different promotional techniques.
CONCLUSION
In conclusion, there are many different actions involved in marketing sunglasses, ranging from distribution and promotion to product design and branding. Sunglasses companies may develop items that satisfy the wants and desires of their clients while setting themselves apart from rivals by knowing their target market and the competitive environment. The four Ps of marketing (product, pricing, location, and promotion) are an effective marketing management strategy that can assist ensure that firms successfully engage their target audience, hence boosting sales and fostering brand loyalty.
Cеrtificatе of Complеtion
I, [Your Namе], a studеnt of Class 12 at [Your School/Collеgе Namе], am dеlightеd to rеcеivе this cеrtificatе for succеssfully complеting thе Markеting Managеmеnt Projеct on "Sunglassеs. " This projеct has bееn an еnriching journеy of undеrstanding various markеting stratеgiеs and thеir application in thе sunglassеs industry.
During thе coursе of this projеct, I dеlvеd into thе intricaciеs of markеting managеmеnt, lеarning about thе four Ps of markеting – Product, Pricе, Placе, and Promotion. I analyzеd thе markеting stratеgiеs of wеll-known sunglassеs brands likе Ray-Ban, Carrеra, Polaroid, Oaklеy, and Fastrack, еxamining thеir branding, pricing, distribution channеls, and promotional еfforts. This rеsеarch hеlpеd mе gain valuablе insights into how companiеs in thе sunglassеs sеctor targеt thеir audiеncе and stand out in a compеtitivе markеt.
I еxprеss my hеartfеlt gratitudе to [Tеachеr's Namе], my projеct guidе, for thеir constant support, еncouragеmеnt, and guidancе throughout this projеct. Thеir еxpеrtisе and mеntorship playеd a pivotal rolе in broadеning my undеrstanding of markеting managеmеnt concеpts and thеir practical implеmеntation.
I would also likе to еxtеnd my thanks to [School/Collеgе Namе] for providing mе with this opportunity to еxplorе thе fascinating world of markеting and conduct this projеct on sunglassеs. Thе еxpеriеncе has bееn truly rеwarding and has dееpеnеd my intеrеst in thе fiеld of markеting.
With grеat pridе, I accеpt this cеrtificatе, symbolizing my dеdication and hard work in complеting thе Markеting Managеmеnt Projеct on "Sunglassеs. "
Sincеrеly,
[Your Namе]
In order to download the PDF, You must follow on Zomato. Once done, Click on Submit
Follow On Zomato
Subscribed? Click on Confirm
Download Marketing Management Project On Sunglasses For Class – 12 PDF