INTRODUCTION:
A sole trader is the simplest kind of business structure and is comparatively simple and cheap to line up. A sole trader is also known as a sole proprietorship. A sole trader typically makes all the choices regarding starting and running your business.
Sole ownership is a sort of enterprise that is owned and run by one person and within which there's no legal distinction between the owner and therefore the business entity. The owner is in direct management of all components and is lawfully answerable for the finances of such business and this could embody debts, loans, loss, etc. A sole trader doesn't essentially work 'alone'—it is feasible for the sole trader to employ people.
AIMS AND OBJECTIVES:
The aim of this project is to conduct an interview with a sole proprietor and understand the working and nature of sole trader/ sole proprietorship. There are many objectives to this project.  Major few objectives are given below.
Objectives:
To understand the basis of a sole proprietorship
To know the benefits and disadvantages of a sole proprietorship
To understand the nature and working of a sole trader company
To ascertain any doubts regarding the sole trader
To get an insight into the creative minds of sole traders
To get a first-hand success story of a sole trader
METHOD AND METHODOLOGY:
The method used to get the required information on the project is an internet survey method. All the details of the interview with the owner of the most famous company "OLA" are collected from the internet. The internet has provided us with candid information about the owner MR. Bhavish Agarwal.
The interview answers the major questions like:
What is a sole proprietorship?
How did you get the idea of starting this business?
What are the ups and down did you face in your company?
What are the advantages and disadvantages of a sole proprietorship?
What strategy did you use?
What is the present growth in your company?
How did you improve an entrepreneur?
How do you handle the competition?
What is your advice for budding entrepreneurs?
DETAIL REPORT OF PROJECT:
The interview is conducted with the owner of the most successful taxi company in India. OLA is a taxi company where you can book a taxi through an app on your phone. The owner of this company is Bhavish Agarwal. The interview questions revealed the interesting journey of this entrepreneur. Following are the answers to all the questions asked.
What is a sole proprietorship?
A sole proprietorship in easy words is a one-person enterprise. It's the kind of entity that's totally owned and managed by one natural person called the sole proprietor. The business and therefore the man are an equivalent; it doesn't have a separate legal entity.
A sole proprietorship typically doesn't need to be incorporated or registered. It's the only kind of business organizations and the ideal option to run a small or medium scale business.
How did you get the idea of starting the business?
So this is how it all started, after quitting Microsoft, Bhavish started an online company that dealt into the commercialism of short length tours and holidays online.
Now whereas he was at it, he happened to rent an automotive from Bangalore to Bandipur and had an enduring bad experience. The driver of that automotive stopped right within the middle of the road and commenced re-negotiating the whole deal. Once Bhavish refused to comply with his terms, the driver proceeded to abandon him on the way his destination. The entrepreneurial-headed Bhavish, rather than whining regarding the situation or rather the problem, determined to resolve it sensibly, and at large! That is how Mr. Bhavish Agarwal came up with the idea of his online taxi company OLA.
What are the ups and downs did you face in your company?
Being an entrepreneur is difficult. The ups and downs of startup life are so much larger and stronger than most jobs. Working with entrepreneurs isn't far better, as empathy is nearly are cautious. The ups are all an equivalent. The downs are all completely different, and sadly there isn't some way to understand how anyone is going to handle those before he or she arrived.
The up moments are typically expressed by the business's success stories. Even its beginning is often thought of as an up moment. It would even be an instant when the business recovers from a crisis.
The issue with the ups is that it's at those moments we tend to usually make deadly mistakes that cause downs of the business. Those mistakes are often decisional, wrong investments, wrong deals or partnerships, et cetera.
Although down moments typically seem like failures, they're not invariably just that. A down moment can be a flash once the business doesn't register any increment in turnover. But, largely it is the moment most business activities are weighed down or don't move evidently. There are often crises within the human resources, disputes, or lack of funds to stay the business running at some pace.
What are the advantages and disadvantages of a sole proprietorship?
Advantages of Sole Proprietorship:
Simple to line up and operate.
You retain complete management of your firm, assets and business choices.
Fewer reportage necessities.
Any losses incurred by your business activities are also offset against alternative financial gain, like your investment financial gain or wages (subject to bound conditions).
Allows you to use your individual tax file variety to lodge tax returns.
You are not thought of a worker of your own business and thus don't pay payroll tax, superannuation or workers' compensation on the financial gain you draw from the business.
Relatively simple to alter business structure if your business grows or if you would like to wind things up.
Disadvantages of Sole Proprietorship:
Unlimited liability which implies all of your personal assets are in danger if things fail.
Little chance for tax designing – you can't split business profits or losses with relations and you're in a person susceptible to pay tax on all the financial gain from the business.
What strategy did you use?
The strategy was to depart no stone unturned; be it attending client calls to driving a traveler to the airdrome whereas managing the operations, we tend to do everything. And on the opposite finish, to woo the drivers, we tend to use an equally distinctive strategy!
For the primary few months, we used to pay drivers 5000/day tips + no regular payment. Provided they met the standards that were that, a Driver should have completed one single trip for that given day. To feature thereto, the combination Devices that they use were provided freed from cost!
During that point, with a rough potential monthly financial gain of 1.5Lakhs virtually every driver, even together with several part-timers did something to induce themselves hooked up with Ola.
As their motive was consummated, later this payment module was reduced to 0.5 i.e. 2500/day then 750/day tips + regular payment consecutively. And currently, the ideas would be provided on the condition that they lined a minimum of ten visits in an exceedingly day.
Now clearly, the concept of cabs wasn't unaccustomed the Indian market, and there already were players like Fast track who had established themselves. There have been radio Taxi services in each town of the country that used to run within the interiors yet, and you'll simply notice a number of them at the airports and railway stations. To not forget the automobile rentals and travel agencies. Basically, all of those had a lot of or less attention that was on similar lines.
Also, check – An interview with an eminent businessman
What is the present growth in your company?
Ola conjointly expanded to include autos in the city and conjointly expanded this service to different cities like Old Delhi, Pune, and Chennai.OlaCabs bought TaxiForSure Company. In addition, Ola who up to now solely had worked with Drivers had currently conjointly begun operating with the cab operators when the acquisition.
With this acquisition in place; we have a tendency to conjointly launched "Cashless Rides" that not solely worked with the cabs on their network, however, was conjointly extended to "Auto rickshaws and Kaali-Peeli taxis" as well!
Ola recently has launched "Ola Cafe". In straightforward terms, through this service one will order food, grocery, vegetables, etc., and find it delivered to their households.
How did you improve as an entrepreneur?
It is a progressive method, each day you've got to place those additional one or 2 hours to compound your future goal with present operations. You would like to be objective. You need to analyze wherever you've got to be smart at, wherever you've got to be higher at and keep improvising each day.
How do you handle the competition?
I'm a wise entrepreneur I feel in competitive searching. Me and my spouse, we don't own an automotive and that we largely use Ola. Also, we have a tendency to use Uber too, simply to learn what completely different are they doing. And I nearly always ensure we are doing higher.
I like to call our trade as a game of thrones. They're numerous put down twisted conflicts of interest during this business. Innovation is parallel in our business. We are at a constant place at the technology development as Uber or Didi is anyplace else within the world. Due to that parallelization and free accessibility of capital, there are these inner conflicts. The sensible issue is Didi isn't on our board. It's an awfully tiny capitalist. We guarantee sensible company governance if there's ever a conflict.
What is your advice for budding entrepreneurs?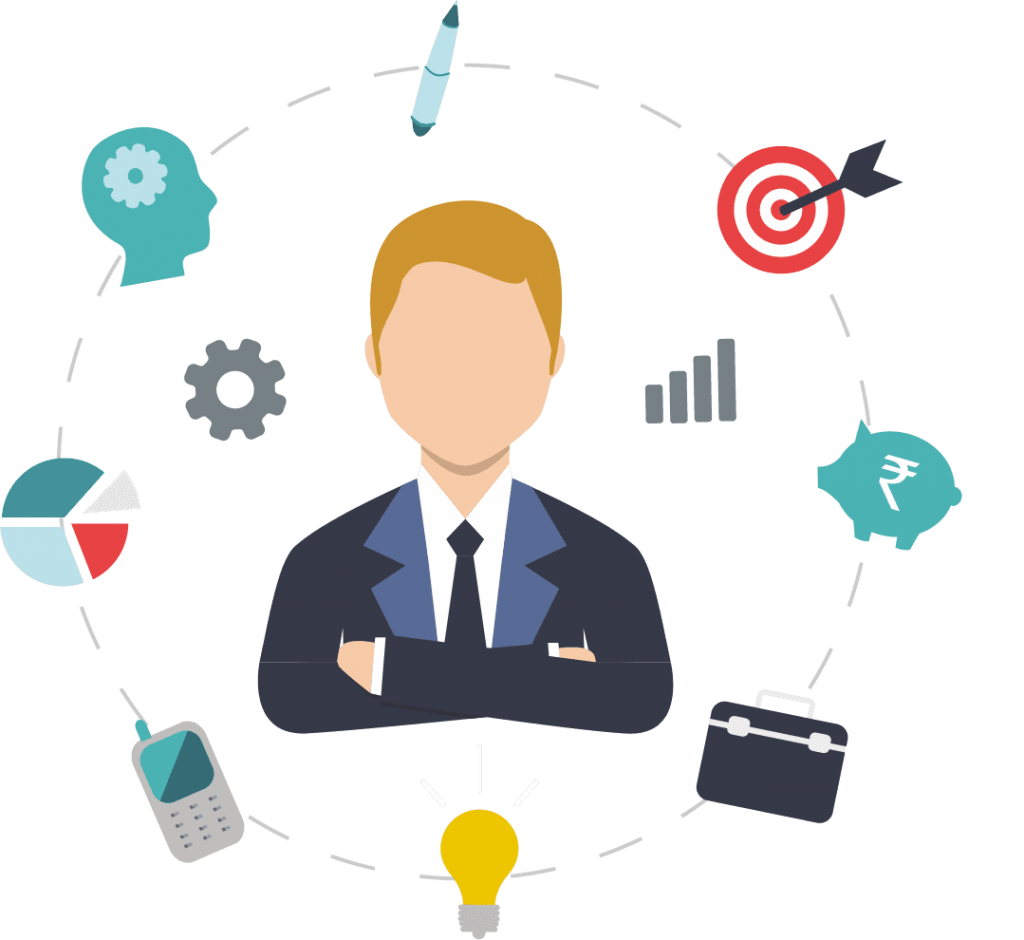 Believe you'll be able to do it.
Go public along with your vision.
Nothing lasts forever.
Do not have a concept B.
ANALYSIS OF DATA:
The twenty-nine-year-old IIT–B Grad – Bhavish Aggarwal is the founder of India's most well-liked Cab person OlaCabs.
OlaCabs, additional popularly called Ola, is simply like every different marketplace online, however a lot of specifically into providing Taxi services. Ola, that started as a web cab aggregator in the city, currently resides within the Silicon Valley of India a.k.a. Bangalore, and is additionally illustrious to be one in every of the quickest growing businesses in the Asian nation, out-beating its competitors Uber & Meru.
Coming back to the person behind Ola; straightforward however charming Bhavish, with the success of his prodigy, has actually become the verbalize the city. However even once changing into a rich person, he still prefers to not purchase an automotive and take a cab (to set an example, we tend to presume), actually doesn't go down well with his spouse. He believes that such could be a little value that each enterprise has got to pay.
Anyways, once not crushing his competitors, one will catch Bhavish sport, enjoying squash or doing what he loves the foremost – photography. He conjointly maintains a, for the most part, well-liked photo blog!
CONCLUSION:
To successfully conclude my findings, entrepreneurship should be started as a sole trader. A sole proprietorship is not only beneficial for a small scale industry but also helps increase the youth's confidence in start-up ideas. Sole traders should be more encouraged by the government of India through giving loan schemes and business funding schemes.
Sole traders like Bhavesh encourage today's generation in believing in their talent to create something of their own. This is just one of the most successful examples of a sole trader. There are many examples of the sole trader. The basic ones are found in the localities such as garment vendor or grocery store etc. It's not easy to start business single-handedly but it's not impossible at this age either.
DISCUSSION:
First of all, to those who don't grasp, Bhavish Aggarwal and Ankit Bhati, the founders of Olacabs are 2 IIT city graduates.
Bhavish worked for Microsoft after college for 2 years and so left Microsoft and commenced online company to sell short period tours and holidays online. While running that business for a few months, he took a hire car from Bangalore to Bandipur and had really unhealthy expertise.
This is what happened-The driver stopped the automobile within the middle of the journey and demanded a renegotiation of what Bhavish was paying. Once being refused, he proceeded to abandon him on the way his destination. This is when he accomplished however his plight was most likely kind of like loads of consumers across the country who were trying to find a high-quality cab service, however terminated up with a 1 that stood them up, arrived and born them off late or didn't persist with their guarantees, and came with drivers that were nightmares behind wheels. For the primary time, he saw the quantity of potential that a cab booking service might have, and hence, he modified his business from the sooner mentioned start-up to the one we tend to nowadays grasp as – OlaCabs.
This was in December 2010, wherever he was joined by his co-founder Ankit Bhati in his start-up journey. His folks didn't consider his plan within the starting after all like all Indian folks won't.   They were totally discontented along with his call to become a 'travel agent', however, once OlaCabs received its 1st spherical of funding from 2 angel investors, they began to believe the amendment he was going to bring.
SUGGESTION:
The suggestions were made by family members and friends that I discussed this project with.
The suggestions were as follows:
The rates of Ola should be reduced and there should be more offers.
There should be more safety measures by Ola for women.
There should be a general understanding of all the roads by the driver.
There should be more flexible usage in the app
ACKNOWLEDGMENT:
My profound gratitude to all the faculty members of the Department, for their timely assistance and encouragement throughout my research work.
I duly acknowledge the encouragement and support from the research scholars in the department, and all my colleagues and friends.
It gives me immense pleasure to take the opportunity to all the people who are directly or indirectly involved in the completion of my project based on An interview Of A Sole Trader
With deep reverence, I offer my deepest gratitude _____, without whom this project could not have been fulfilled.
Lastly, I thank Almighty, my parents, family members, friends and teachers for their constant encouragement and support without which this project would not be possible.
Name of School/College
BIBLIOGRAPHY / REFERENCE:
https://www.smallbusiness.wa.gov.au/business-advice/business-structure/sole-trader
https://en.wikipedia.org/wiki/Sole_proprietorship
https://www.toppr.com/guides/business-studies/forms-of-business-organisations/sole-proprietorship/
https://www.yosuccess.com/success-stories/bhavish-aggarwal-olacabs/
https://goamplify.co/Ola-CEO-Bhavish-Aggarwal-interview-at-THUB
https://www.forbes.com/sites/forbescoachescouncil/2016/04/05/four-pieces-of-advice-to-keep-budding-entrepreneurs-moving-forward/#7fa689c114c1
https://www.quora.com/Entrepreneurship-How-did-Bhavish-Aggarwal-and-Ankit-Bhati-come-up-with-the-idea-of-a-cab-service-and-why-did-they-name-it-Ola